Cruise
CONNECTING
A CITY AT SEA
Our multi-band, multi-orbit maritime satellite communications antennas boast stable connectivity, enabling seamless connections for the large and luxury cruise ships that travel the oceans. Our multi-orbit antennas are prepared for diversified satellite communications services, including GEO, MEO and LEO orbits. Along with onboard IoT system communications, our antennas provide high-speed Internet access that rivals land-based services to thousands of cruise ship passengers and crew. The Dual Data Center redundancy solutions further guarantee flawless network services in the event of any onboard equipment problem.
Even when cruising in the middle of the ocean, we can and should expect to experience the same levels of connectivity we enjoy on land.

High Throughput
Large capacity data supply enables simultaneous use of services for thousands of passengers and crew

Robust Redundancy
Dual Data Center support using automatic switchover, multiple antennas and intelligent mediators for uninterrupted connection

Seamless Data
Seamless communications with multi-band, multi-orbit solutions providing connection speeds never before experienced at sea
Smart Handover
Hybrid GEO/MEO/LEO operation with uninterrupted data using the Intelligent Mediator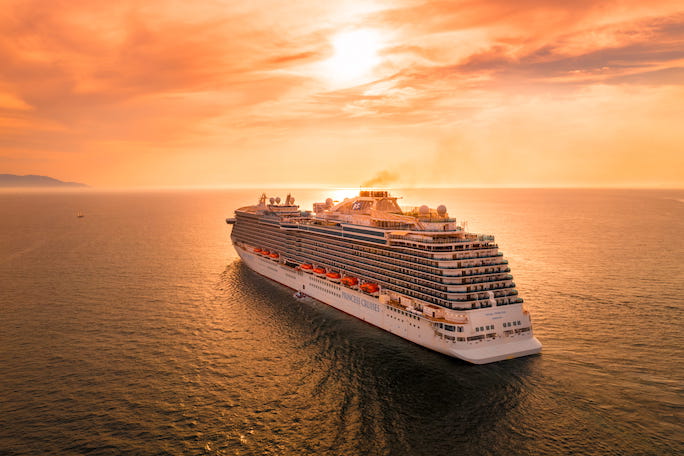 Case study
Discover the Benefits of the v240MT on a Cruise Vessel
Intellian successfully developed a new solution enabling ten times faster Internet connectivity for thousands of passengers and crew on a cruise vessel.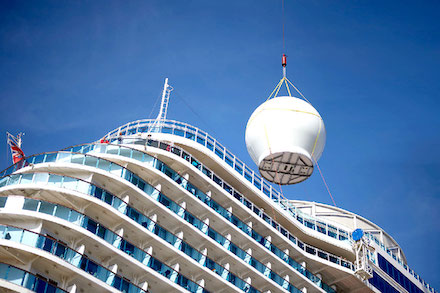 Intellian v240MT
The Intellian v240MT systems are more than just antennas. The complete satellite communication infrastructure not only delivers a safe and reliable high-speed connection up to 3Gbps, but also provides system redundancy of the satellite networks and frequency bands used, along with complete below-decks redundancy of antenna controllers and modems in a Dual Data Center configuration.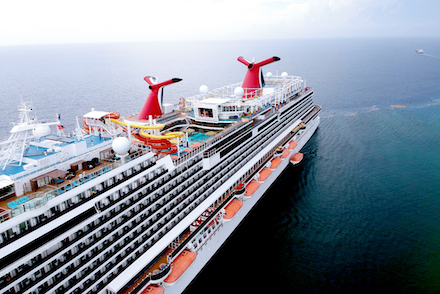 The Intelligent Mediator
The system is capable of switching multiple antennas. Two antennas may be tracking moving MEO satellites while a third could be pointed at a fixed GEO satellite. If one antenna becomes blocked by a part of the ship, the system will automatically select the next best solution and switch without any loss of connection for those on-board. All this happens automatically, without any intervention.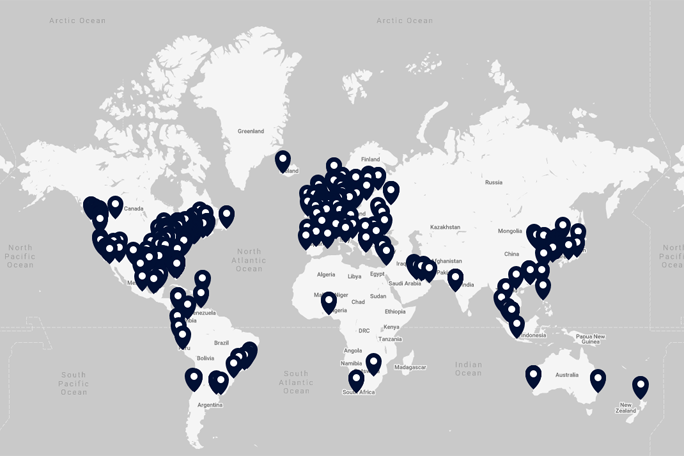 Where to Buy
Find an Authorized Intellian Reseller
Regardless of your vessel size, company size or industry – our partners can help you buy, build, implement, service, support and run the Intellian total solution that best fits your unique needs. Find a trusted professional to work with today.