New 1 metre Fleet Xpress terminal in focus at APAC partner event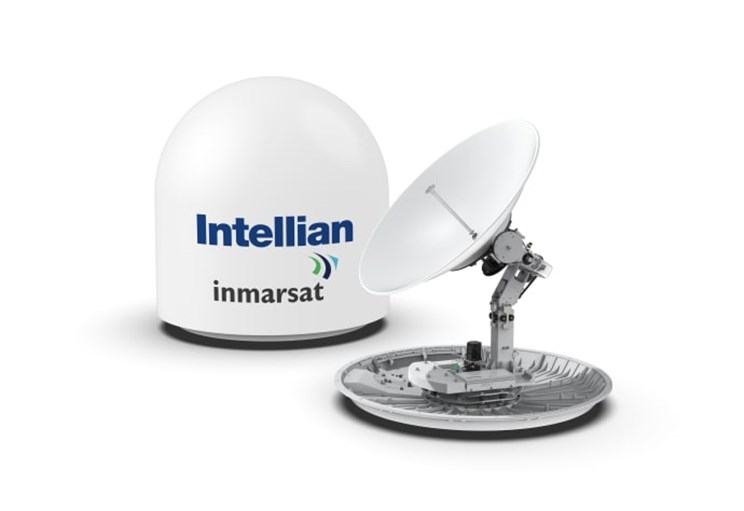 After announcing the new Intellian GX100NX 1 metre antenna system in May, we received a great reaction from attendees to our APAC Partner Event at the Intellian Innovation Centre in Seoul.
With its impressive Fleet Xpress performance, this all-in-one Below Deck Terminal has single cable installation and support for future 2.5GHz Wideband KA networks. Designed primarily for Inmarsat's high-speed maritime satellite service Fleet Xpress, the GX100NX offers high-speed data rates and global operation with its highly efficient RF design.
We were delighted to welcome visitors from all over the world at the APAC Partner Event, which included a tour of our Innovation Centre and a look at our newest technology and developments such as the award-winning v240MT, including its design, manufacture and testing.
Another highlight of the event, the new Near Field Anechoic Chamber was on display for all visitors to see – it's large enough to scan our 2.4-meter VSAT antenna system!
More information may be found at www.intelliantech.com
About Intellian Technologies
Intellian is a leading global technology and solutions provider for satellite communications, empowering connectivity for the maritime, government, military, energy, cruise and enterprise sectors. Founded in 2004, Intellian is renowned for its innovative design, future-proofed technologies and outstanding customer support, which combined with continued investment in its partners, logistics network, quality control and low environmental impact production facilities make it a trusted enabler within the satellite communications industry. Its bold, pioneering solutions include the award-winning v240MT – the world's first tri-band, multi-orbit antenna system – and the future-proof NX series antennas, optimized for high performance and low cost of ownership.
Intellian has a global presence with over 400 employees, 12 regional facilities and five logistics centers on three continents. The Intellian 24/7 global support desk provides dedicated assistance to 550 service provider partners and their customers in mission-critical environments. Intellian Technologies Inc. is listed on the Korean Stock Exchange, KOSDAQ (189300:KS).