Intellian is a leading global provider of stabilised antenna systems delivering connectivity to the maritime and offshore, defence and intelligence, and yachting industries. Veteran of marine connectivity Paul Comyns, Vice President of Marketing with over two decades of marine electronics marketing across three countries, opines on what makes Intellian so unique, and how the company plans to make its mark in the years ahead.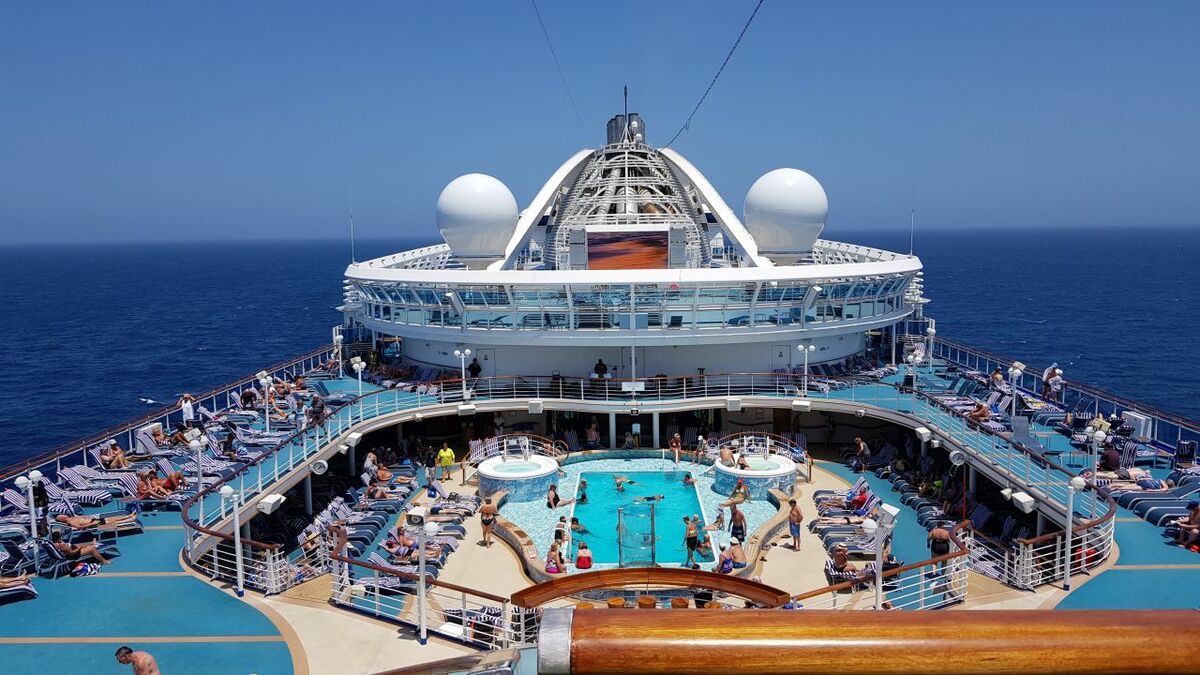 Question: What are some recent highlights for the company?
Paul Comyns: Intellian has been building and delivering antennas now for just over 15 years. Some of our recent highlights are with our newer future-proof antennas. These platforms are built to operate on any of the main three frequency bands and with any of the LEO/MEO/GEO satellite constellations we're all anticipating in the next few years.
That's the real change at Intellian, that our products are adaptable for not only all present networks like a Ku-band GEO constellation, but also the possibilities we're likely to see in the future, all with very simple, quick Laurence Russell, News & Social Editor, Satellite Evolution Group software or hardware alterations. Fleet operators can install that platform today and not worry about what new systems will emerge in the future.
They don't need to be concerned about the networks being released month after month in this industry because the investment they make with us will be paying off for any and all foreseeable changes in network technology.
Question: What are the key demand drivers for maritime customers in the Americas?
Paul Comyns: The main demand we've seen from maritime users is in connectivity, riven primarily by the use of devices onboard that push the bandwidth capacity of the vessel. We do all sorts of trade shows and exhibitions, so I can tell you with confidence that this is our most asked question: "How do I get Internet onboard, and how can I get the kind of reliable throughput that'll let me stream the world's latest technologies?"
That's the main driver in the maritime market. High-speed, quality communications, which comes from a need to support crew welfare and more efficient operations. The enterprise segment wants everything they can expect in a globalized office available on their ships. Providing good quality Internet makes for a happier, more connected, and even better-trained crew, which reduces accidents, leads to higher standards, and perhaps most importantly, increases employee retention.
At the moment, that sort of high-throughput standard of Internet is not remarkably common, so we're finding that crews with good quality Internet are very content to stay serving on that vessel and distinguishing themselves. As I've found when speaking to these crewmen myself, gone are the days when sailors would sit around with each other after a hard day, making conversation with their workmates. These days they're just as connected to their families, friends, and cultures back home as anyone else is. That's the end of an era, really, and that's a pretty significant thing.
Question: How are you investing in L-band technology?
Paul Comyns: We've launched a new range of L-band products with the new Iridium-based C700, which is a product that gives 700kbs down, 350kbs up with a small, compact, high RF performance antenna. At high elevation, as well as rough seas, this antenna is going to perform reliably. We've also introduced two new L-band products for the Inmarsat Fleet Broadband network: Intellian FleetOne, a small unit with 100kbps for light, always connected, use in the coastal region; and the FB250, with 250kbps downlink speed, which is used as part of the backup antenna in Fleet Xpress for active out-of-band management and failsafe operation. We have a range of NX products for Fleet Xpress, and these products will be delivered any day now to support Global Xpress whilst augmenting our existing portfolio in Asia and around the world. We believe L-band is still a viable option to support and introduce new services, and we think it is an important market which shouldn't be neglected.
Question: You recently claimed to set new standards for satellite terminals with the launch of your v240MT Gen-II tri-band product. How are you raising the bar?
Paul Comyns: As I've mentioned, Intellian is proud to produce antennas that deliver on multiple bands and multiple orbits. The tri-band antenna allows us to electronically switch in the field or at sea between frequency bands and orbital realms.
For the ship operators, these antennas are usually best installed on larger vessels where we can mediate between eight antennas and eight modems of the highest technological standards, which the vessel can switch between, to find the most optimal routing for the signal. No matter where the ship is, it'll be equipped with a system that can cycle through multiple connections to offer a great guarantee of a reliable connection, even in more underserved regions. This is something of an unmatched standard. Some of these ships are delivering 3.6Gbps on a reliable basis, which is actually faster than most urban centres can expect. Providing that speed at sea is fairly amazing, enabling crew and guests to gain access to strong bandwidth suitable for high capacity media applications such as live video streaming.
Question: You're quite well known for delivering a world standard for your partners. What's your working relationship with other companies like?
Paul Comyns: Intellian is interesting because we produce the antennas which operate on anyone's network, so rather than being tied to specific brands or provider, we're unprecedentedly open, which lets us work with just about anyone in the industry. I always describe it like having an unlocked cellphone, which can jump onto any network available. Whatever frequency or orbit, whichever works for the user, our technology will deliver its strong standards just as well in any of these circumstances. So, we work with everyone, providing the connectivity infrastructure to allow you to excel at sea.
"We've also introduced two new L-band products for the Inmarsat Fleet Broadband network: Intellian FleetOne, a small unit with 100kbps for light, always connected, use in the coastal region....."
Question: In the NewSpace era, satellite infrastructure is on the precipice of a revolution. How is Intellian preparing for the evolution of the industry?
Paul Comyns: Well, the evolution for Intellian has arrived. We already manufacture antennas that operate with the new providers, and electronically track LEO satellites, which we are actually already doing right now. Of course, the time that we can remain connected is quite limited because the satellites are passing so quickly, and there aren't enough satellites to offer concurrent global coverage yet, but we're able to prove 400Mbps data as well as a 32-millisecond latency.
Question: What do you think is the future of satellite terminals? What will these products look like ten years from now?
Paul Comyns: Of course speeds and throughput will increase, and the costs will come down, but more specifically I think satellite antennas for land operation will become more often flat and optimized for LEO. Flat antennas are showing all sorts of fascinating applications, and there are a wide array of players looking at that technology closely. I think it's only a matter of time before someone comes up with the offering that corners the market and swiftly drives the demand.
For maritime though, because of the limitation of signal strength when you get off the perpendicular plane, the gain Q&A Intellian Technologies.... drops, and so vessels are always moving, and they have to contend with blockage. To deliver strong performance at sea, there will always be a need for the parabolic, steered antenna, or a tracking unit. These will remain viable, legacy options.
So I think it'll be an interesting decade. Intellian's been around for 15 years now, delivering VSAT antennas for ten of them, so we have no reason to believe that we won't remain the market leader for stabilised antenna terminals with cutting edge antennas and innovative techniques.
Read the original article here
About Intellian Technologies
Intellian is a leading global technology and solutions provider for satellite communications, empowering connectivity for the maritime, government, military, energy, cruise and enterprise sectors. Founded in 2004, Intellian is renowned for its innovative design, future-proofed technologies and outstanding customer support, which combined with continued investment in its partners, logistics network, quality control and low environmental impact production facilities make it a trusted enabler within the satellite communications industry. Its bold, pioneering solutions include the award-winning v240MT – the world's first tri-band, multi-orbit antenna system – and the future-proof NX series antennas, optimized for high performance and low cost of ownership.
Intellian has a global presence with over 400 employees, 12 regional facilities and five logistics centers on three continents. The Intellian 24/7 global support desk provides dedicated assistance to 550 service provider partners and their customers in mission-critical environments. Intellian Technologies Inc. is listed on the Korean Stock Exchange, KOSDAQ (189300:KS).
More information may be found at www.intelliantech.com