Intellian To Invest $100 Million to Develop Satellite Communication Technologies in Maryland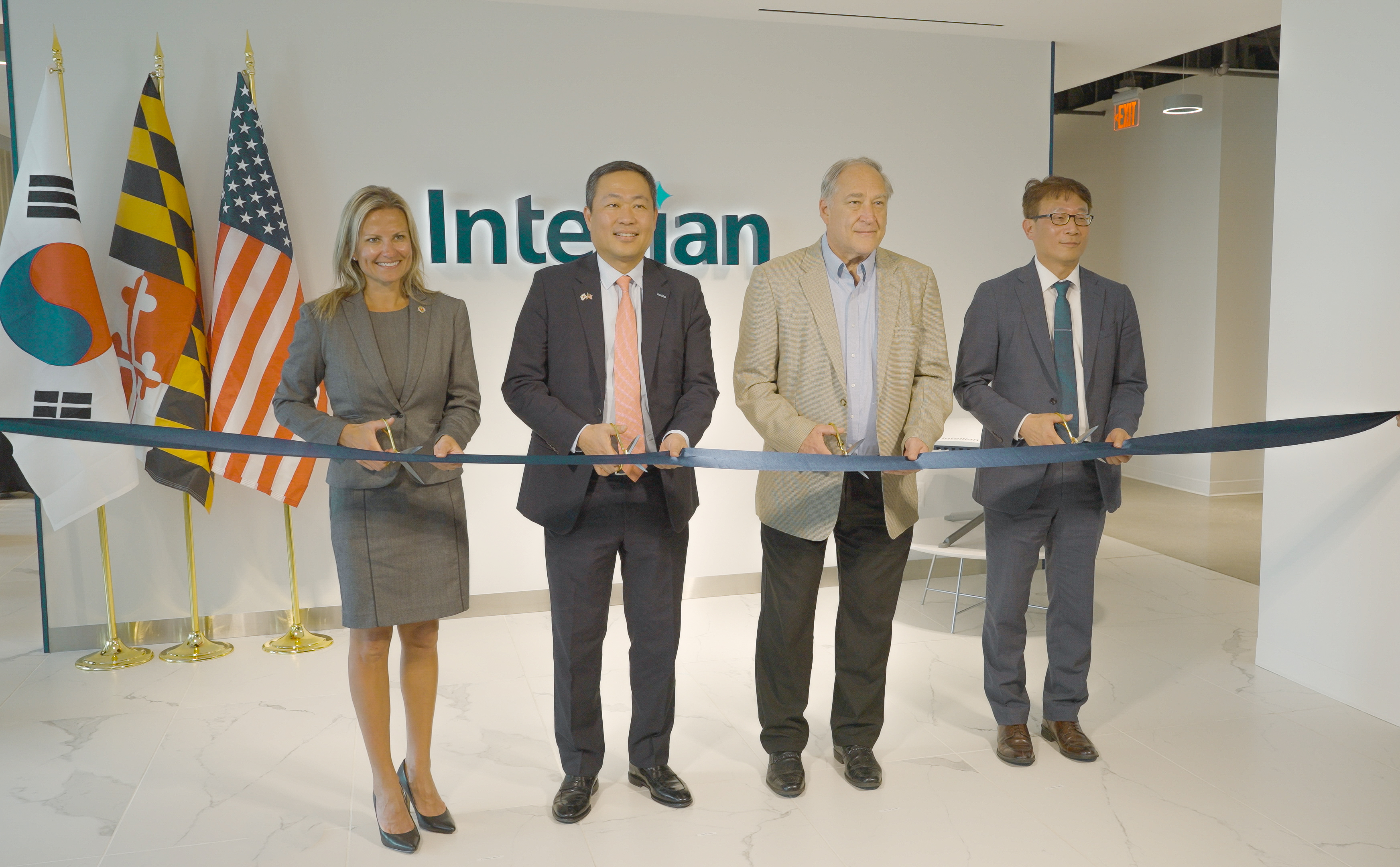 [Image: From left to right -  Signe Pringle, Deputy Secretary, Maryland Department of Commerce; Eric Sung, CEO & President of  Intellian Technologies; Marc Elrich, Montgomery County Executive; and Tae-Sup Byeon, Deputy of Minister, Ministry of SMEs and Startups]


Maryland, USA – April 26, 2023 – Intellian Technologies, a leading global provider of multi-constellation, feature-rich, future-proof satellite user terminals and communications solutions, announced their $100m investment into the research and development of satellite communication technologies at the official opening of their Advanced Development Center (ADC) in the City of Rockville in Montgomery County, Maryland.

Intellian's role within the satellite communications industry has become increasingly essential in the past 20 years. Their gateways land traffic from communication satellites, with Intellian's user terminals empowering consumer connectivity to these satellite networks.

ADC is Intellian's first and only US-based research and development center, hosting a number of top industry talent for the product development of phased array antennas and user terminals. Growing to a team of over 70 by Q4 2023, this investment will boost economic growth and foster innovation within the state of Maryland and locally in Montgomery County. Developments in satellite technology are making satellite networks far more competitive than ever before and are opening the door to truly global, high bandwidth coverage for everyone. This will empower the most remote communities with access to connect online, and enjoy broadband speeds without the need of a lengthy infrastructure project to install fiber networks.

In the United States, the crucial need for connectivity is recognized by the Federal Communications Commission (FCC). The FCC's Combatting Digital Discrimination task force aims to promote equal access to broadband across the country, regardless of zip code, income level, ethnicity, race, religion, or national origin. The FCC's Rural Broadband Accountability Plan is tasked with bringing more connectivity to rural areas, where difficult terrain and long distances between households discourage private broadband investment. In Maryland, this need is also recognized with the One Maryland Broadband Network initiative.

"Establishing our Advanced Development Center in Montgomery County, Maryland is a key strategic decision for us," says Eric Sung, Intellian's CEO and President. "The ADC is ideally situated in the heart of 'Satellite Valley', with many of our key satellite network partners close by. With an ever-increasing interest from enterprise, government and maritime customers for phased array antennas, the $100m commitment to the development of this product portfolio is a key point of growth and expansion for Intellian. We look forward to strengthening Maryland's position as a focal point within the global satellite communications industry."

"We are pleased to welcome Intellian to Montgomery County, Maryland" said Montgomery County Executive Marc Elrich. "The satellite manufacturing industry is valued at over $16.2 billion currently, and is projected to reach $27.3 billion by 2031. Montgomery County is home to NIST, as well as a vast and talented pool of engineers, scientists and experts in this industry. This workforce continues to attract dynamic and innovative companies like Intellian to Montgomery County. Intellian's Advanced Development Center will further enhance our reputation as 'Satellite Valley."
About Intellian Technologies, Inc.
Intellian is driven by a passion for innovation and an agile responsiveness to customer needs. As the crucial link between satellite networks and millions of people on Earth, Intellian's leading technology and antennas empower global connectivity across oceans and continents, organizations and communities. Strategic thinking, an obsession with quality and a proven ability to deliver enables Intellian to invent for the future, creating mutual success for partners and customers as the world's connectivity needs evolve. For more information, follow @intellian and visit intelliantech.com. Intellian Technologies Inc. is listed on the Korean Stock Exchange, KOSDAQ (189300:KS)