Intellian's next generation maritime tri-band antenna earns type approval from SES
Authorization for v240MT Gen-II antenna system enables new enhanced model of world-first 2.4m tri-band to operate on SES's GEO and MEO satellite fleet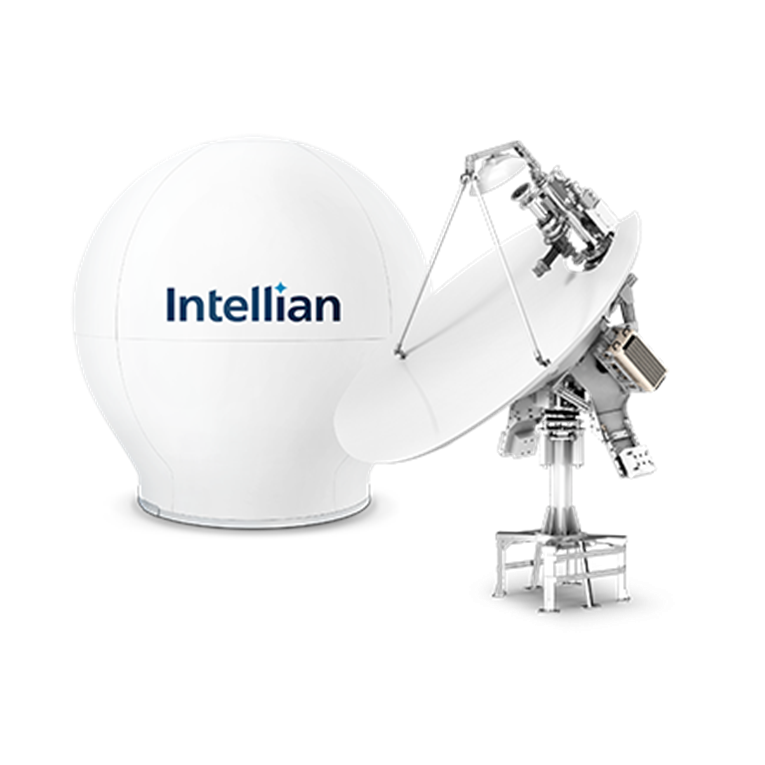 Intellian, globally renowned as a pioneering force in the design and manufacture of mobile satellite communication systems, has achieved further success with the news that its recently launched 2.4m v240MT Gen-II antenna has achieved type approval from SES, the leader in global content connectivity solutions.
Intellian's v240MT Gen-I was the world's first 2.4m tri-band and multi-orbit antenna, winning Via Satellite's inaugural Satellite Technology of the Year Award in 2019. The v240MT Gen-II delivers enhanced performance across C, Ku and Ka bands, providing customers with access to higher throughput and offering improved network efficiency to the operator. These advances were proven in partnership with SES, with the new system producing exceptional results during testing and sea trials.
In addition to the enhanced performance of the v240MT Gen-II, the new model offers greater flexibility and more features than ever before. Paired with the innovative new Intelligent Mediator solution, customers are now able to manage up to 8 antennas simultaneously. This allows for seamless connectivity and the ability to maximize performance and throughput from the systems on board. Customers and partners also benefit from the capability to manage and control systems both on-board and remotely, allowing for cost savings through monitoring and maintenance.
"As SES operates the industry's only multi-orbit satellite fleet, with a GEO and MEO constellation, we believe that the v240MT Gen-II antenna system, with its tri-band and multi-orbit flexibility, constitutes a perfect fit," says Eric Sung, CEO of Intellian. "Both companies are focused on delivering innovative solutions to customers in terms of performance, reliability, flexibility and all-round user experience. It's exciting to know that we are forging a new path for maritime satellite communications with our valued partners."
More information may be found at www.intelliantech.com
About Intellian Technologies
Intellian is a leading global technology and solutions provider for satellite communications, empowering connectivity for the maritime, government, military, energy, cruise and enterprise sectors. Founded in 2004, Intellian is renowned for its innovative design, future-proofed technologies and outstanding customer support, which combined with continued investment in its partners, logistics network, quality control and low environmental impact production facilities make it a trusted enabler within the satellite communications industry. Its bold, pioneering solutions include the award-winning v240MT – the world's first tri-band, multi-orbit antenna system – and the future-proof NX series antennas, optimized for high performance and low cost of ownership.
Intellian has a global presence with over 400 employees, 12 regional facilities and five logistics centers on three continents. The Intellian 24/7 global support desk provides dedicated assistance to 550 service provider partners and their customers in mission-critical environments. Intellian Technologies Inc. is listed on the Korean Stock Exchange, KOSDAQ (189300:KS).