Intellian invests in the UK with launch of innovation hub and office based in London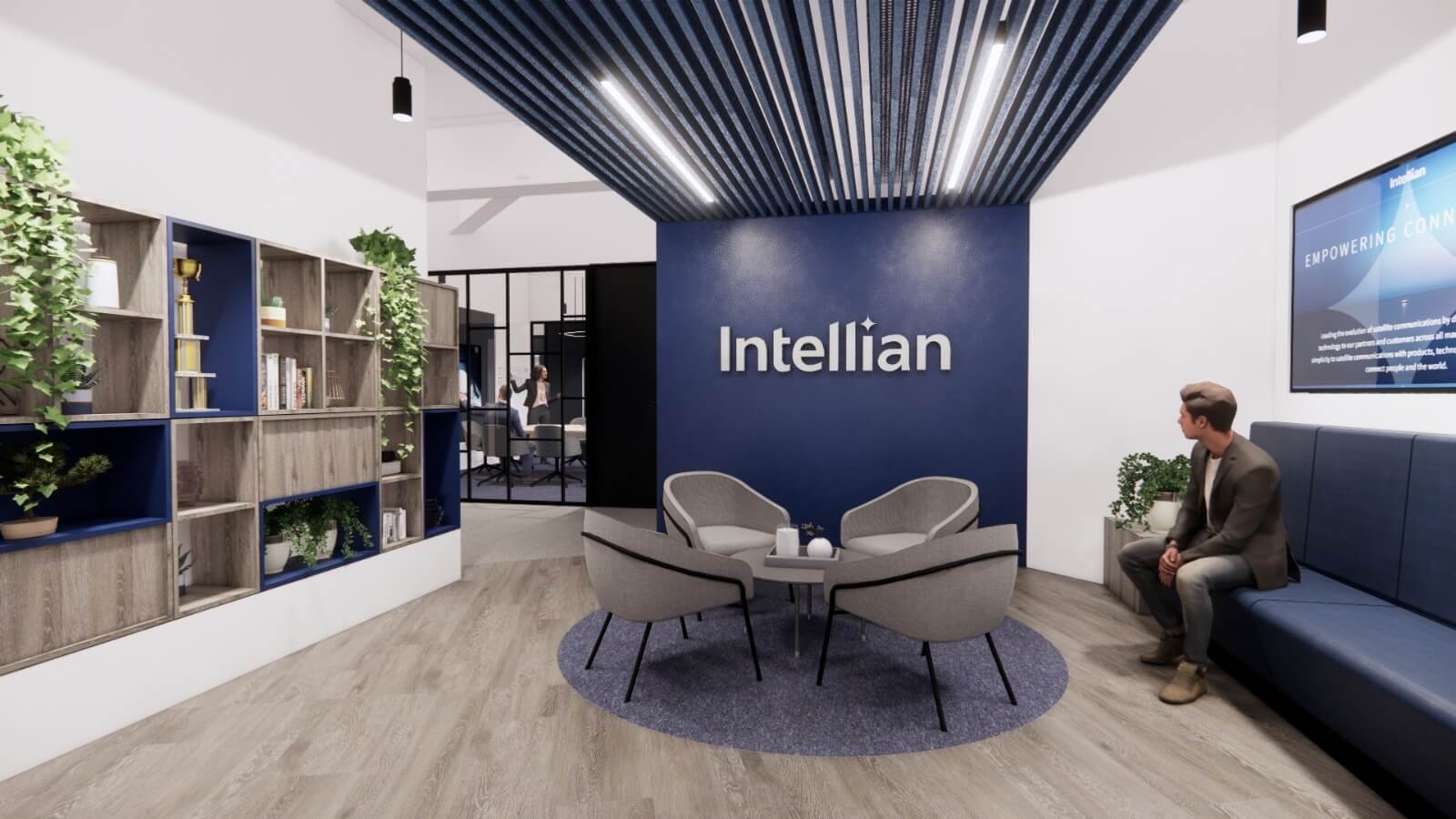 L-band Center of Excellence set to significantly advance the market and new customer requirements
London, 4 April 2022 —  Intellian, a leading provider of future-proof satellite communications solutions, has today announced the opening of its London office, marking a long-term commitment to and investment in Europe and the UK. The office will also be home to their 'L-band Center of Excellence', a best-in-class facility to enhance L-band product development and customer experience globally.
A center of product innovation, the London base is focused on building the next-generation of L-band terminals for existing and new market segments in both maritime and enterprise. L-band is a satellite frequency providing extremely reliable and resilient communications across the world, often with global or extensive coverage. Intellian's current range of L-band products includes the C700 designed for Iridium's Certus network and the Intellian FB250 and Fleet One, for use on Inmarsat's ELERA network.
Located near Heathrow Airport, the new office is designed to be in close proximity to key partners, increasing collaboration, whilst also providing ease of access for partners arriving from Europe and further afield. By launching the 'L-band Center of Excellence', Intellian is tapping into the UK's high-caliber talent pool, with targets to double the current employee numbers in region.
The center's engineering excellence provides the timely opportunity to innovate new product lines for L-band, serving demand from the growing industrial Internet of Things (IIoT) sector. Alongside the digitalization of industry, this launch comes at a time when the UK space industry is also growing. The development of next-generation products at Intellian's UK lab will serve the rising demand for satellite communications resulting from the growth of the industry.
The launch of the London headquarters builds on Intellian's historically collaborative relationship with partners and customers, leveraging innovation to work together to overcome key customer challenges. With a UK lab, Intellian is able to host European partners and demonstrate cutting-edge technologies to customers in real-time, enhancing the process of partnership.
As well as acting as a key engineering hub, the facility will be the new home for the UK Intellian team, including; Sales, Marketing and Product Management. This facility will act as a great foundation for further investment and growth in the region.
Govindan Nampoothiri, Senior Director, L-band Center of Excellence, comments, "We are so excited to launch the new London office, which will serve as an engineering hub to continue Intellian's product line innovation and development. The 'L-band Center of Excellence' will not only strengthen our position as best-in-class leaders in established maritime markets, but it also provides the key opportunity to enter into enterprise markets."
Jon Harrison, Vice President and General Manager, EMEA Intellian, on the launch: "We are very proud to announce that our global 'L-band Center of Excellence' is open. This new office and R&D lab demonstrates our ongoing commitment to investing in the UK and Europe, and marks an exciting step in Intellian's growth and enhanced product innovation. This launch will further drive our mission to deliver the highest levels of partner and customer service and provide best-in-class solutions."
"Our London base allows us to serve in-region partners and customers directly, offering a convenient facility to host product demonstrations. When choosing a home for the L-band Center of Excellence, it was crucial that the facility was located near to a key transport hub, making it accessible to our valued overseas partners and colleagues. This new UK center compliments our recently opened Global Operations Centre in Rotterdam, creating a truly powerful combination to support our European partners."
About Intellian Technologies, Inc.
Intellian is driven by a passion for innovation and an agile responsiveness to customer needs. As the crucial link between satellite networks and millions of people on Earth, Intellian's leading technology and antennas empower global connectivity across oceans and continents, organizations and communities. Strategic thinking, an obsession with quality and a proven ability to deliver enables Intellian to invent for the future, creating mutual success for partners and customers as the world's connectivity needs evolve. For more information, follow @intellian and visit intelliantech.com. Intellian Technologies Inc. is listed on the Korean Stock Exchange, KOSDAQ (189300:KS)