Intellian v60E system helps Australian fishing companies to operate sustainably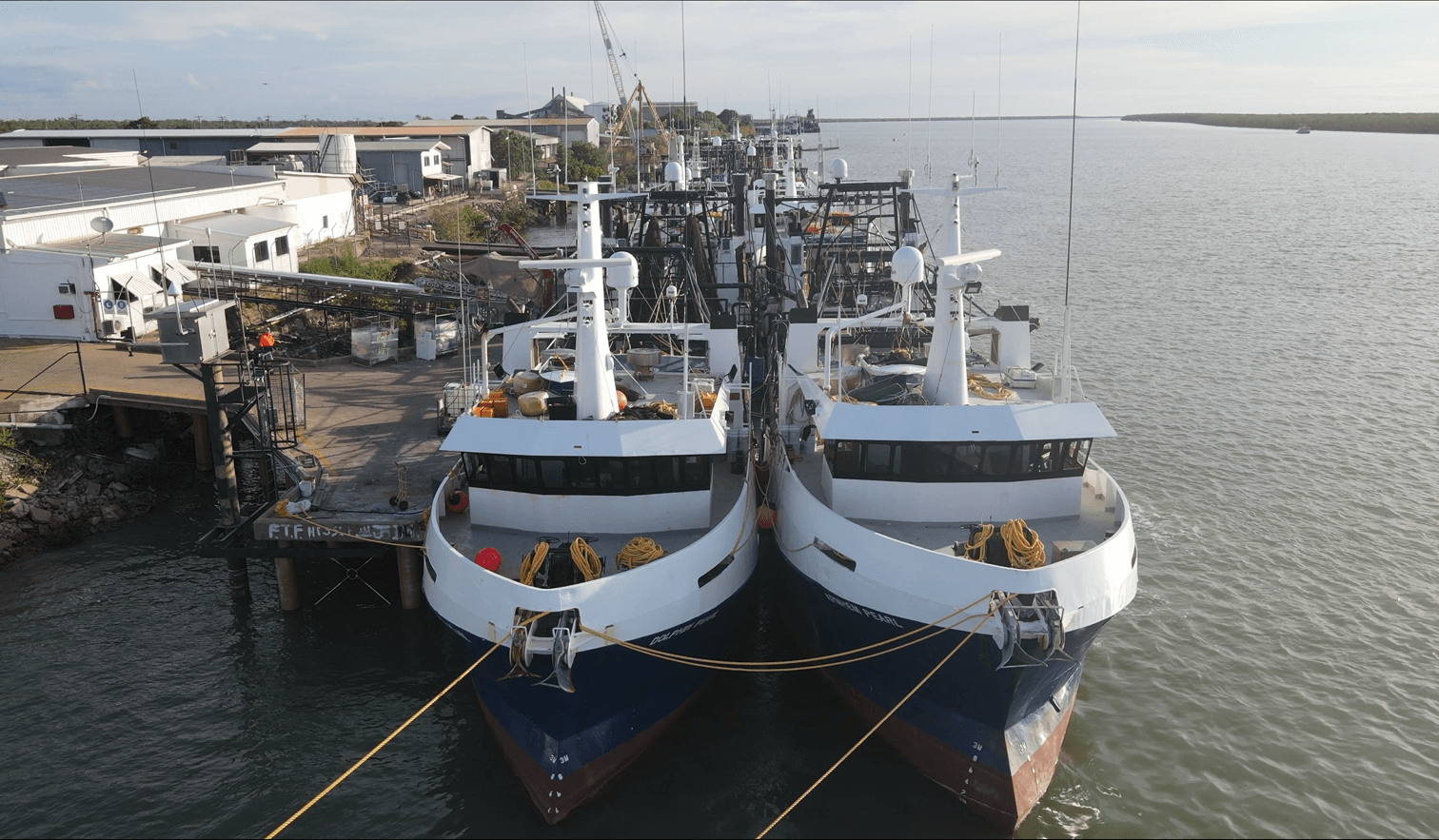 Partner: Satcom Global
Customer: Austral, Raptis
Market Sector: Fishing
Required Features: Increased bandwidth and data provision at an affordable price. Improved voice transmission quality economical internet access for crews.
Challenges
Growing data demands for business and crew applications
Lack of space for large high-throughput antennas
Overall requirement to operate sustainably
For Australian fishing companies Raptis and Austral, maintaining a compassionate and commonsense approach to sustainability which will safeguard marine ecosystems, as well as the workers and consumers who rely upon them, is a policy which requires constant vigilance and regular updates. To cost-effectively fulfil the regulatory obligations set by the Australian Fisheries Management Authority (AFMA), and their moral ambitions, both companies have invested in equipment (including Bycatch Reduction Devices and Turtle Excluder Devices) and technologies right across the board which simultaneously contribute to a marked reduction in environmental impacts while enhancing operational efficiencies and maximizing ROI.
Satellite technology is a fundamental ingredient in this equation. Vessel crews require dependable connectivity for a multitude of reasons, including communications with fellow crew, other vessels, customers and shore teams; weather mapping; catch reporting; transference of images and/or video; and remote, webcam-based maintenance or repair of IT or equipment issues. To this end, Raptis and Austral have both enjoyed a close working relationship with the satellite service provider Satcom Global for five years.
Their previous communications solutions needed updating, so Raptis and Austral tasked Satcom Global to provide a replacement which met some simple but exacting criteria. The new solution would have to satisfy the companies' increased bandwidth and data requirements at an affordable price and with a suitably compact form factor. A significant improvement in voice transmission quality was also essential, as was an economical means of reinforcing crew welfare by providing vessel personnel with internet access. These crews, generally between five and seven persons per vessel, can be at sea from June to December without returning to port, processing their catches on board and offloading them to mother vessels, so a failsafe means of contacting family and friends at home is vital.
Solutions
AptusNX for diagnostics and remote management
Satcom Global's solution for both firms was the Satcom Global AuraNow VSAT solution, built around the Intellian v60E VSAT antenna system and the AuraNow satellite service provision, enabling the customers to upgrade, downgrade and suspend their bandwidth on demand and without penalty. With its market-leading RF, reflector and feeder design, the v60E outperforms other 65cm antenna systems, while its small form factor and light weight (42kg) render it ideal for small fishing vessels where space is at a premium. Satcom Global's solution saves additional space with the use of a compact 6RU below deck rack, housing the IPSignature 4 smartbox for network management, monitoring and support, as well as a 1RU UPS (uninterruptible power supply) and a small 8-port switch. 
"With our AuraNow solution with the v60E, we build the racks in Brisbane, commission the antennas and then suspend the service for shipping," comments Chris Leydon, General Manager, Oceania, Satcom Global. "Once installed, we resume the service, making the process as easy as possible for the client. We can also commission remotely via TeamViewer with the assistance of third-party technicians on the vessel if required."
On the trawlers, a bridge comms PC is used for business purposes, with other bridge PCs and a company iPad also connected to the business network and running the charting and tracking software. All of these are exempt from data restrictions or limits. Crew, meanwhile, are allocated 200MB on a daily basis, for use on their smartphones and tablets via the BYOD (Bring Your Own Device) functionality of the IPSignature4 smartbox.
Benefits
Cost effective and reliable communications with bandwidth on-demand
Rapid, seamless ship-to-shore transfer of operational data
High performance compact VSAT requiring minimal installation space
Enhanced communications with shore-based management teams
Crew morale boost thanks to regular contact with family and friends
Since adopting the new solution on a combined total of 26 vessels across their fleets, Austral and Raptis have reported back with enthusiasm. "The v60E Coastal Package has basically made everything both companies do considerably easier," remarks Chris. "The crews are happy to have easy and regular contact with home, onshore fleet managers are able to communicate with the vessels more effectively, and vital operational data is being transferred rapidly and seamlessly. In fact, both have been recommending the v60E package to other firms, which has led to more orders for AuraNow solutions coming in from the fishing industry." 
"Satellite technology is a key asset for helping us to uphold our sustainability standards," adds Phil Robson, Northern Fishing Fleet Manager, Raptis. "With uninterrupted, high-quality data at their disposal, both our crews and onshore management teams can monitor factors such as catch limits and temporary sea area closures in real time to ensure strict adherence to AFMA regulations."
"Wild-caught fish are a naturally-regenerating food resource for the world's population," concludes Andy Prendergast, General Manager, Austral, "but their survival, and ultimately ours, is dependent upon allowing them to reproduce and grow in clean and protected ocean ecosystems. A reliable communications link is vital for letting us report to and collaborate with stakeholders – including inter-governmental agencies – to maintain compliant, best-practice fisheries management during our operations."
Solution Partner: Satcom Global
Contact Us
For further detailed information on the Intellian products and solutions shown here, please submit your request using this convenient form.