Intellian solution aids rapid transfer of HD video data from the Mariana Trench to Chinese broadcast media
Global - Government Vessels
Partner: APSTAR
Market Sector: Government, Deep-sea mining, Broadcasting
Required Features: Rapid, seamless, high-quality data transfer, compact dimensions, operational flexibility. 
Challenges
Transferring high-quality, HD video data from a surfaced submersible to government vessels
Insufficient space for large high-throughput antennas
Existing terminals were for general communications only
In November 2020, the manned Chinese submersible Fendouzhe (which translates as 'Striver') carried out its first dive to the bottom of the Mariana Trench in the Pacific Ocean. Investigating this cold, dark environment is a huge technological challenge, but Fendouzhe's purpose in descending to the deepest place on Earth has a vitally modern twist: everything the vessel records is to be shared as quickly as possible via national television. Live broadcasting from depths of nearly 11km is virtually impossible, so once the submersible surfaces it needs to dock with one of two government vessels to transfer the information collected from the dive.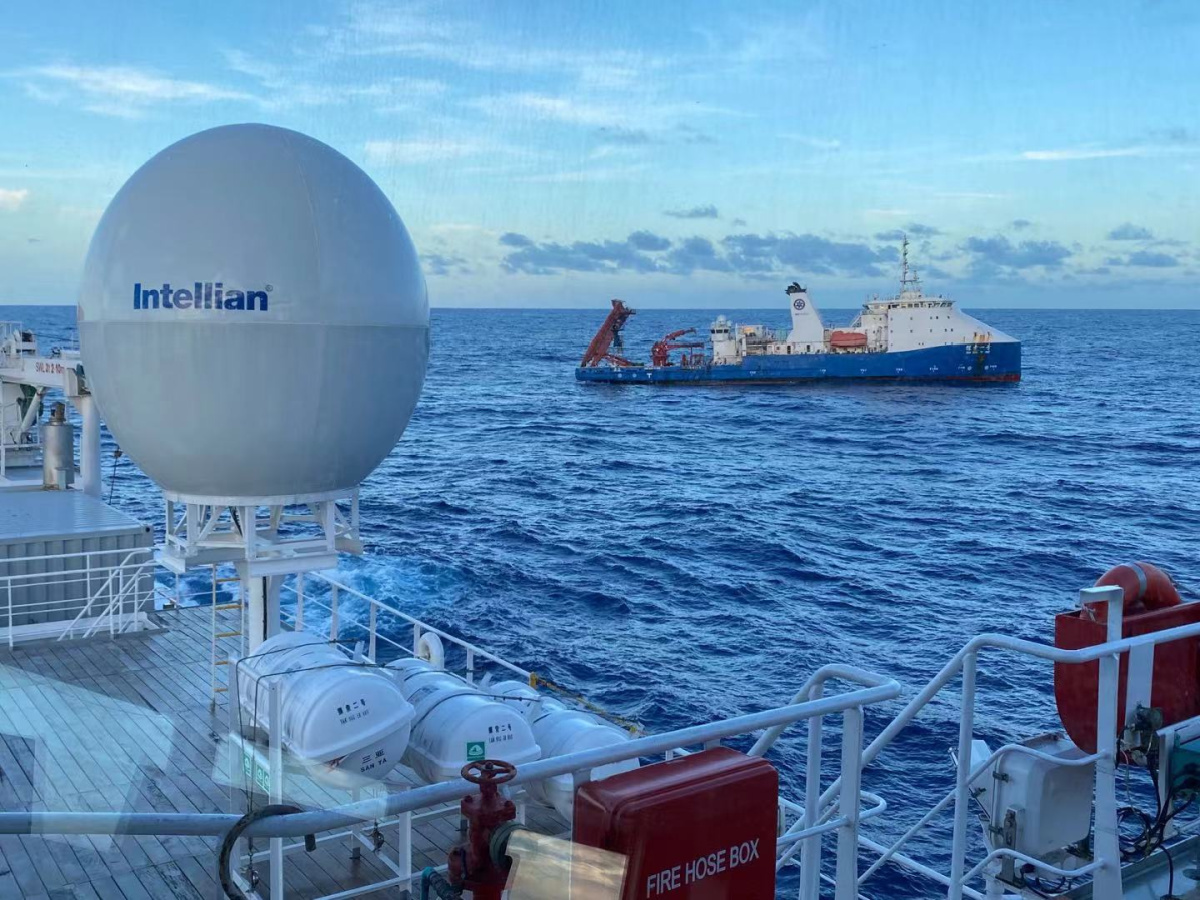 Fendouzhe is the third deep-sea submersible to be launched by the Chinese government, with the stated aim to observe "the many species and the distribution of living things on the seabed." The submersible carries a comprehensive equipment package, including robotic arms to collect biological samples and an array of sonar equipment to identify surrounding objects – so much, in fact, that engineers had to add a bulbous protrusion to the hull to alter the buoyancy and maintain balance.

The Chinese government awarded the contract for satellite communications to Hong Kong-based service provider APSTAR, which in turn consulted with Intellian to provide suitable antennas. The government vessels were existing Intellian customers for their general communications, which gave them confidence in the quality and performance of Intellian products to deliver on their expedition requirements.

APSTAR took responsibility for delivering the video to CCTV via their Ku-band geostationary (GEO) satellite network. High-throughput antennas were required, but there was insufficient space for a 2.4m solution.
Solutions
Taking the space constraints into consideration, Intellian recommended their v150NX antenna. A key feature of Intellian's NX Series antennas is the facility to simply upgrade the block upconverter (BUC). This proved invaluable for this project, as trials in September and October 2020 showed that the 100W BUC initially specified was insufficient. Upgrading to a 200W BUC solved the problem, boosting the available uplink bandwidth with no additional equipment required.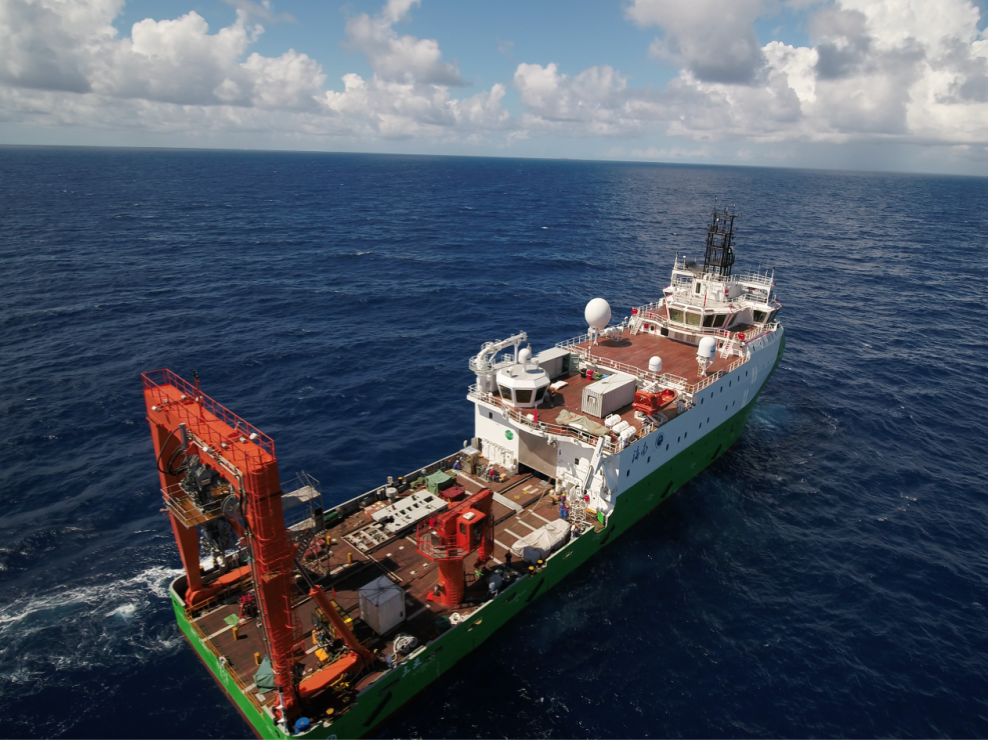 Benefits
Simplicity of upgrading the BUC (block upconverter)

Modular construction and shared components of the NX range increase operational flexibility

Capability of the NX antenna range to operate on LEO, MEO, HEO satellites and GEO networks makes it easy to switch between service providers
The modular construction of NX Series antennas can make them suitable for multiple applications without expensive, complex modifications. Designed for straightforward installation with a single-cable, dome-on connection and easy commissioning with the built-in AptusNX software, the modularity and shared components across the NX range allow for easy conversion between Ku- and Ka-band networks, as well as facilitating service as fewer parts need to be stocked for maintenance. The versatile NX antennas can operate with LEO, MEO and HEO satellites as well as GEO networks, so they can easily be switched between service providers.

Fendouzhe will make repeated dives to test its abilities and gather data, including specimens for analysis and materials research to support China's deep-sea mining program. However, it is the mass appeal of the video stream which has resulted in this mission building such a high public profile. China Central Television (CCTV), which is broadcasting the video, is a huge, state-owned organization with 50 channels broadcasting different programs to more than one billion viewers. By teaming cutting-edge technology from the worlds of both deep-sea exploration and satellite communications, this project is able to reveal the mysteries of some of the Earth's most inaccessible places to the world to a global audience, just minutes after Fendouzhe breaks the surface.
Solution Partner: APSTAR
Contact Us
For further detailed information on the Intellian products and solutions shown here, please submit your request using this convenient form.