v130NX
All New 1.25m Ku- Ka- Dual-band & GEO/MEO/LEO Capable VSAT Antenna
Intellian v130NX is the Ku-to Ka-band convertible maritime VSAT Antenna System with a 1.25m diameter reflector. The v130NX's new control platform with highly efficient RF design delivers superior performance compared to other 1.3 meter class systems, enabling higher data rates and global operation. The v130NX's new operation platform provides the efficiency of configuration and activation with its smart operational software AptusNX.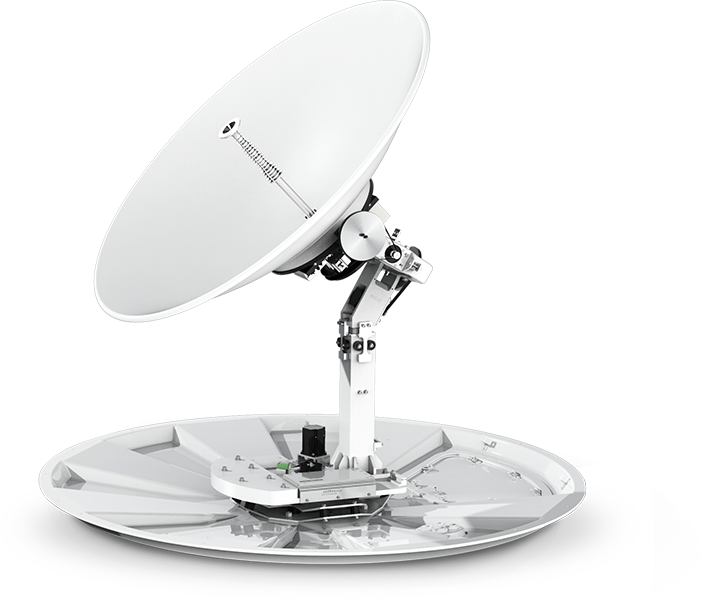 Future-Proof Communication
The v130NX is a Ku- to Ka-band convertible antenna system with a frequency-tuned reflector and radome for performance over both satellite bands.

GEO/MEO/LEO Tracking
The v130NX is designed with accurate satellite tracking performance with our proven tracking algorithm that covers GEO, MEO, and LEO constellations.

Embedded Dual Antenna Mediator
Intellian's NX series fully supports dual antenna operations, without an additional mediator or RF splitters.

AptusNX
New integrated management and control software AptusNX provides a responsive web user interface, intelligent antenna diagnosis and reporting for efficient and preventative maintenance.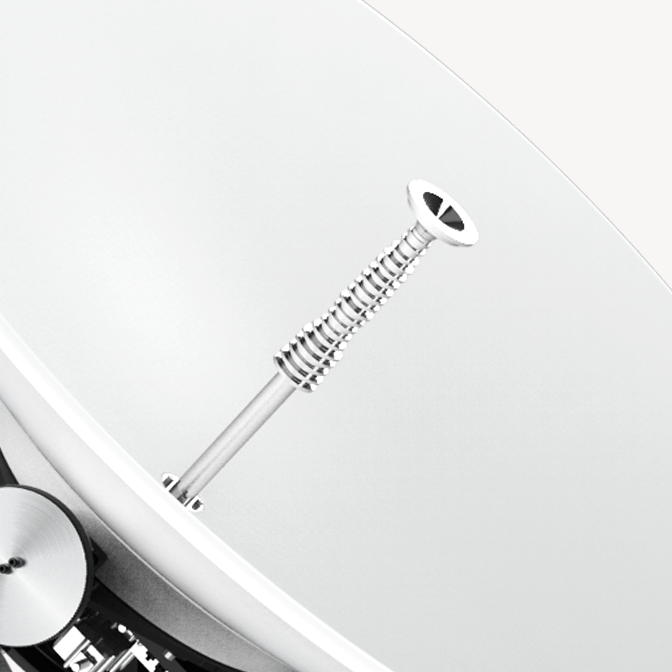 Future Proof System
Hardware designed to track NGSO satellites
No additional Mediator needed to track NGSO satellite
Ku- to Ka-band convertible
Various BUC options available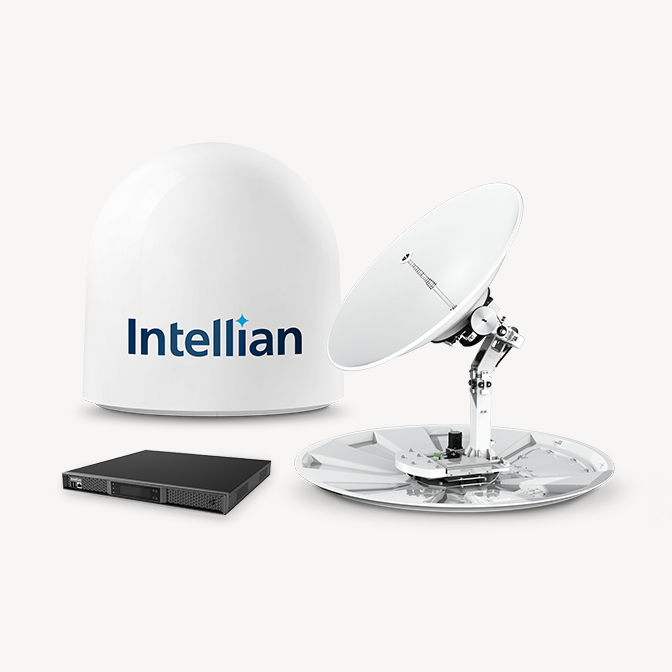 Simple Installation
No need to open radome during antenna installation onboard
Mounting from outside of radome
Pre-hung lifting strap supplied as standard with all NX-series
Radome removal not required during install with single cable external termination and dynamic motor braking
Radome Dimension
168.1x172.4 cm (66.2x67.9 inch)
Reflector Diameter
125 cm (49.2 inch)
Antenna Weight
150 kg/ 330.7 lbs
TX Frequency
13.75~14.5GHz Ku-band
RX Frequency
10.7~12.75GHz Ku-band
TX Gain
43.5 dBi @ 14.25 GHz (excl. radome)
RX Gain
42.0 dBi @ 19.7 GHz (excl. radome)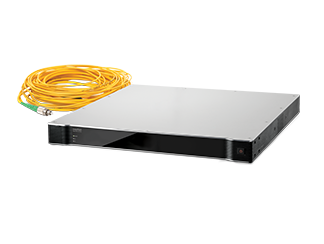 FiberLink
Fiber optic connection from antenna to below deck units eliminates any cable loss.
Learn More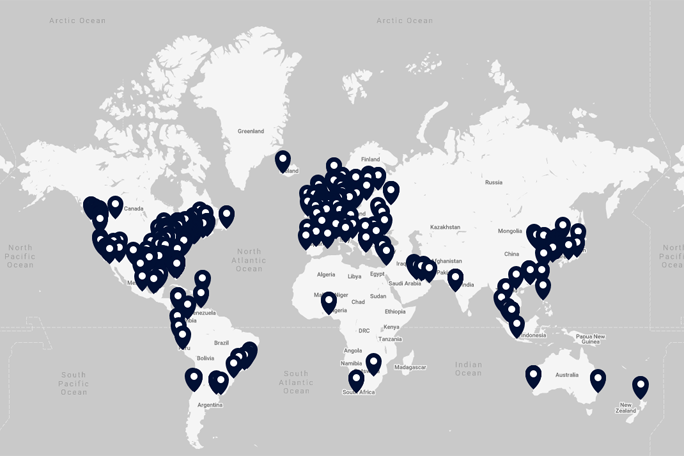 Where to Buy
Find an Authorized Intellian Reseller
Regardless of your vessel size, company size or industry – our partners can help you buy, build, implement, service, support and run the Intellian total solution that best fits your unique needs. Find a trusted professional to work with today.