GX100NX HP
1M Inmarsat GX High Power Fleet Xpress Terminal 
Intellian GX100NX HP is a 2.5GHz Ka- Wideband ready Global Xpress terminal with a 105 cm diameter reflector. The GX100NX HP is designed with a lighter-weight antenna for easier installation. The RF performance of the GX100NX HP is class leading, ensuring the best possible performance. The GX100NX HP has a 10W high power BUC incorporated, enabling higher throughput.
The all in one GX BDT integrates the GX modem and GX mediator, making it simple and easy to install in an FX rack. The GX100NX HP's new operation platform ensures quick configuration and activation with its smart operational software AptusNX.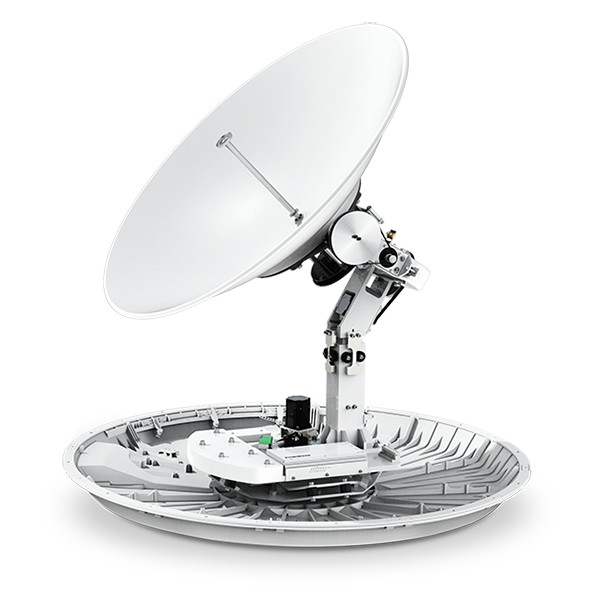 2.5GHz Wideband Ka Ready
The GX100NX HP is prepared for the future commercial 2.5GHz Ka-wideband support with a frequency-tuned radome & reflector.

Standardized Modular Components Across the NX Series
Modular components are compatible across Intellian's NX antenna series. 

New All in One Below Deck Terminal
The all-new GX BDT integrates ACU, GX modem, power supply, 4-port switch and GX mediator.

AptusNX
Accurate and enhanced self diagnosis platform, automatic configuration (GPS, heading, bow offset) and cable compensation, with a step by step installation wizard.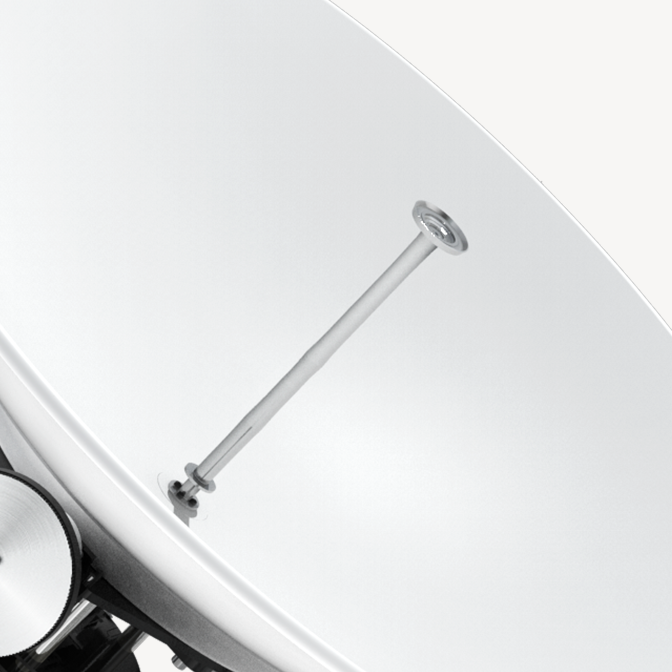 2.5 Wideband Ka Covering the Full Ka-band
Ready for the future GX 2.5GHz Ka-wideband services
Frequency tuned radome & reflector
Able to be easily converted for the GX next generation of GX-R2 satellites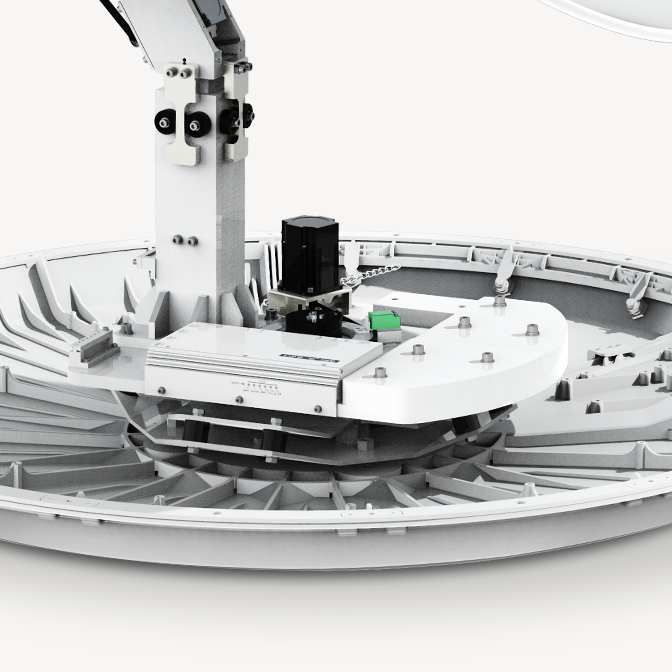 Fewer Parts and More Common Spare Parts
Standardized modular components across the NX series
Main control unit, sensor unit, power switch unit and motor are compatible with NX series
Approximate reduction of 40% of common parts saves on operational costs and improves spares availability
Radome Dimension
145.8x137.9 cm(54.3x57.4 inch)
Reflector Diameter
105cm (41.3inch)
Antenna Weight
110 kg/ 249.1 lbs
TX Frequency
29.0~30.0GHz Ka-band
RX Frequency
19.2~20.2GHz Ka-band
TX Gain
48.2 dBi @ 29.5 GHz (excl. radome)
RX Frequency
44.5dBi @ 19.7GHz (excl. radome)