Intellian Opens in China to Build Largest Asia Network in Market
Offers localized services to more perfectly meet customer demand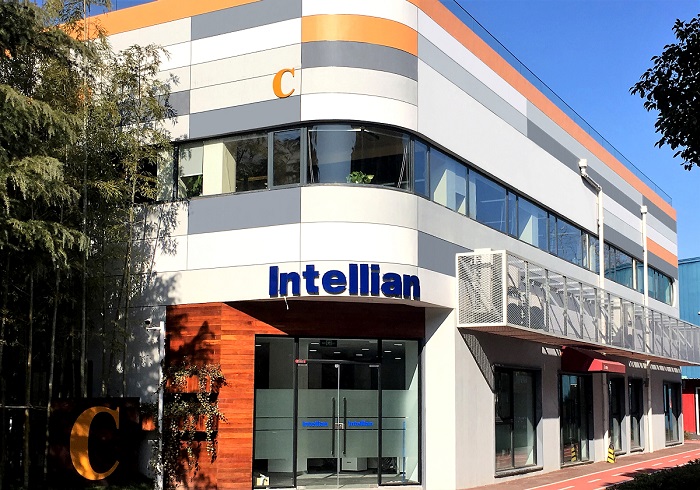 Intellian, the world's leading provider of satellite communication antenna systems, announced that it has established a Chinese corporation subsidiary in Shanghai and officially started operations there to better meet local customer demand.
Intellian provides products and technical support to partner companies on every continent of the world through its 10 subsidiaries based in the U.S., U.K., Netherlands, Singapore and other regions. And now it has launched an additional full-scale operating subsidiary in Shanghai, one of the largest shipbuilding markets in the world, `in order to keep pace with its growing customer base there.
Shanghai is one of the three major ship-related industrial bases in China and where three of the top 10 shipyards in China – Shanghai WaiGaoQiao, HuDong and JiangNan – are located. It is also a region where the headquarters of a large number of ship management companies, including Cosco, are concentrated, and it boasts the largest container and cargo volume in the world.
Intellian expects its latest subsidiary in Shanghai to use these geographical advantages to enhance customer accessibility and optimize its response system. It is often difficult for satellite communication service providers, dealers and general customers to manage customs issues, but the new office can provide greater convenience to customers by holding secure products at the local logistics warehouse to fulfill urgent requests.
Previously it took about two to three weeks, including customs clearance, for products to be transported to China, but delivery times are now significantly reduced with the new Chinese subsidiary. As soon as orders arrive through the local warehouse, products can be provided immediately, allowing for customers to receive Intellian products even during short docking periods of two to five days.
Intellian is currently providing customer services with local staff and trained technicians based in the city for easier and faster correspondence. In addition, it plans to organize an omnidirectional installation support system by organizing supporting teams and executing quarterly product training programs for partner companies in China.
Eric Sung, CEO of Intellian, said, "China is a core region of the maritime industry and a market with great potential. Intellian expects to provide unique value to the maritime communication service market and to reach more customers by establishing Intellian China."
About Intellian Technologies, Inc
Intellian is the global leader of mobile satellite communication systems for maritime applications and a leading communication technology innovator for the government, military, energy, cruise and enterprise sectors. Founded in 2004, Intellian continues to invest in cutting-edge design, R&D, Quality Control, and advanced low environmental impact production facilities to deliver bold and pioneering solutions. These include the award-winning v240MT, the world's first tri-band, multi-orbit antenna system and the future-proof NX series antennas optimized for high performance and low cost of ownership.
Intellian has a global presence with over 400 employees, 12 regional facilities and 5 logistics centers on 3 continents. The Intellian 24/7 global support desk provides dedicated assistance to 550 service provider partners and their customers in mission critical environments. Intellian Technologies Inc. is listed on the Korean Stock Exchange, KOSDAQ (189300:KS).