Intellian launches world's first future-proof Ku-to-Ka convertible sub-1m VSAT, v85NX
Debut of Intellian's v85NX, the new best-performing sub-1m antenna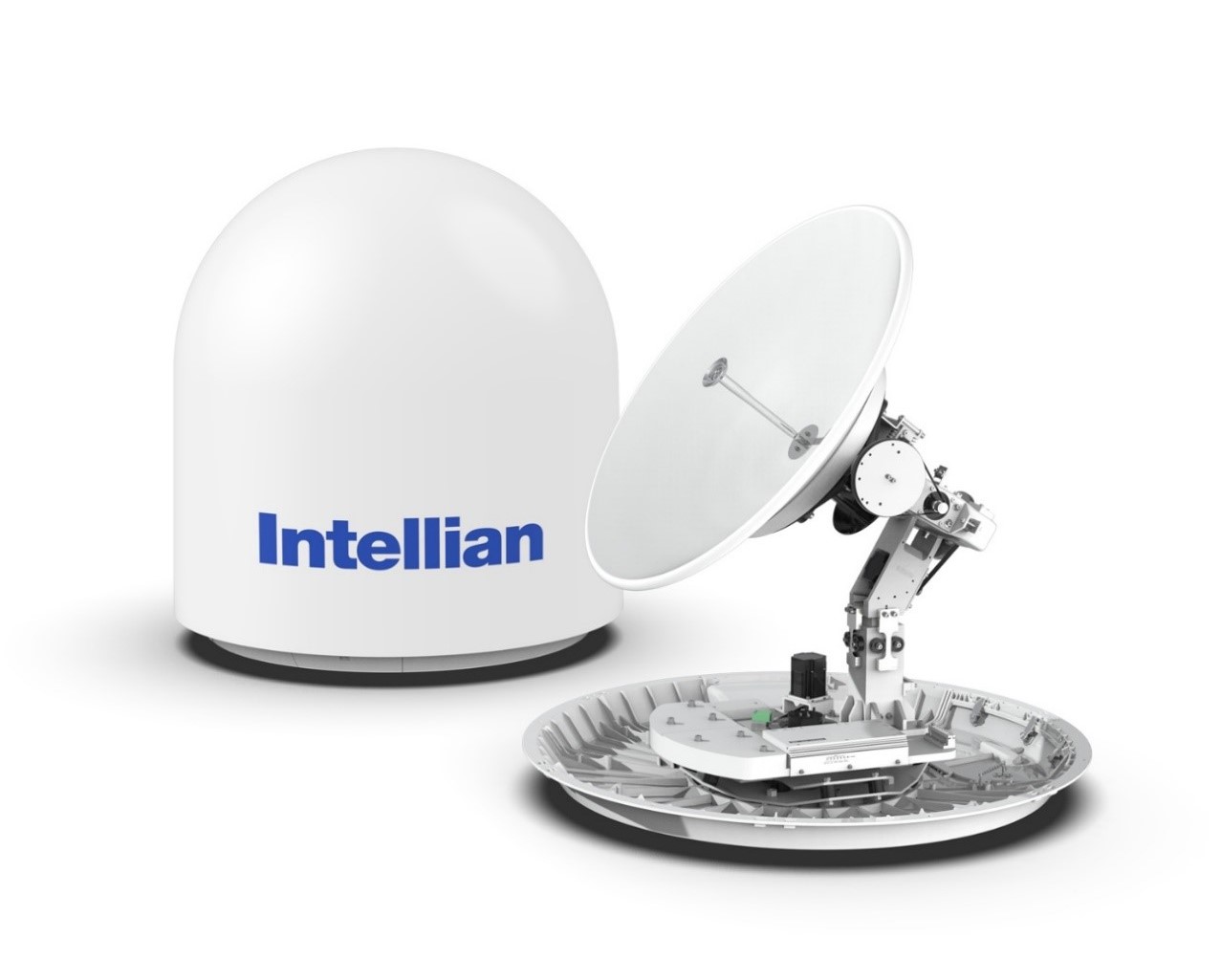 Intellian, the world's leading provider of satellite communication antenna systems, is launching its new 85cm Ku to Ka band convertible maritime VSAT antenna, the Intellian v85NX, the first to be developed based on the high-performance more reliable NX platform.
The v85NX is a future-proof system that supports GEO constellations as well as ensuring compatibility with future networks, such as LEO and MEO. It is designed to be easily convertible from Ku to Ka band by simply changing the RF Assembly and Feed while still using the dual-band optimized reflector and radome, and is capable of supporting full 2.5GHz Wide Ka-band networks, the first antenna to ever be so. Hence, users can avoid having to buy a completely new system to use new services in the future.
With its launch, the next-gen v85NX is now the best-performing sub-1m class terminal available with a number of key features that make it easier to install, operate and maintain. The new 85cm antenna has the best RF performance using a highly efficient RF design that substantially increases gain compared to existing 80cm class systems operating on Ku band. This increase in gain enables the antenna to operate on 1m networks despite its small size, giving smaller vessels access to those networks. It also has several different BUC power options available, up to 25W, that give it a wider operational range than other sub-1m-class antennas.
With the modular component design, the number of spare parts is significantly reduced by more than 30%. It now only needs 13 common spare parts to fix most potential problems. Thus, its reliability is improved, its maintenance is simpler, and the total cost of ownership for the system is lowered.
The v85NX combines Tx, Rx and DC power into one coaxial cable for simplified installation. The new radome design has a single external cable connection, combined with dynamic motor braking, so the radome no longer has to be removed during installation.
Intellian also provides an upgraded antenna management and control platform, AptusNX, which has been configured to be more intuitive. This new tool can be operated by simply plugging a laptop into the ACU without any need to download extra software. The AptusNX software presents an installation wizard with a step-by-step commissioning guide to more easily complete setup, and with enhanced diagnostic capabilities the software can send an alert to the operator when predictive maintenance is required.
With its ensured continued compatibility in the future, industry-leading performance, reduced costs, simplified installation, and more intuitive interface, the new v85NX is ideal for the commercial shipping, oil and gas, yachting, and high-end fishing markets.
Intellian's new v85NX will be commercially available from September 3 and will be displayed at SMM from September 4-7, 2018 in Hamburg, Germany.
About Intellian Technologies, Inc
Intellian is the global leader of mobile satellite communication systems for maritime applications and a leading communication technology innovator for the government, military, energy, cruise and enterprise sectors. Founded in 2004, Intellian continues to invest in cutting-edge design, R&D, Quality Control, and advanced low environmental impact production facilities to deliver bold and pioneering solutions. These include the award-winning v240MT, the world's first tri-band, multi-orbit antenna system and the future-proof NX series antennas optimized for high performance and low cost of ownership.
Intellian has a global presence with over 400 employees, 12 regional facilities and 5 logistics centers on 3 continents. The Intellian 24/7 global support desk provides dedicated assistance to 550 service provider partners and their customers in mission critical environments. Intellian Technologies Inc. is listed on the Korean Stock Exchange, KOSDAQ (189300:KS).