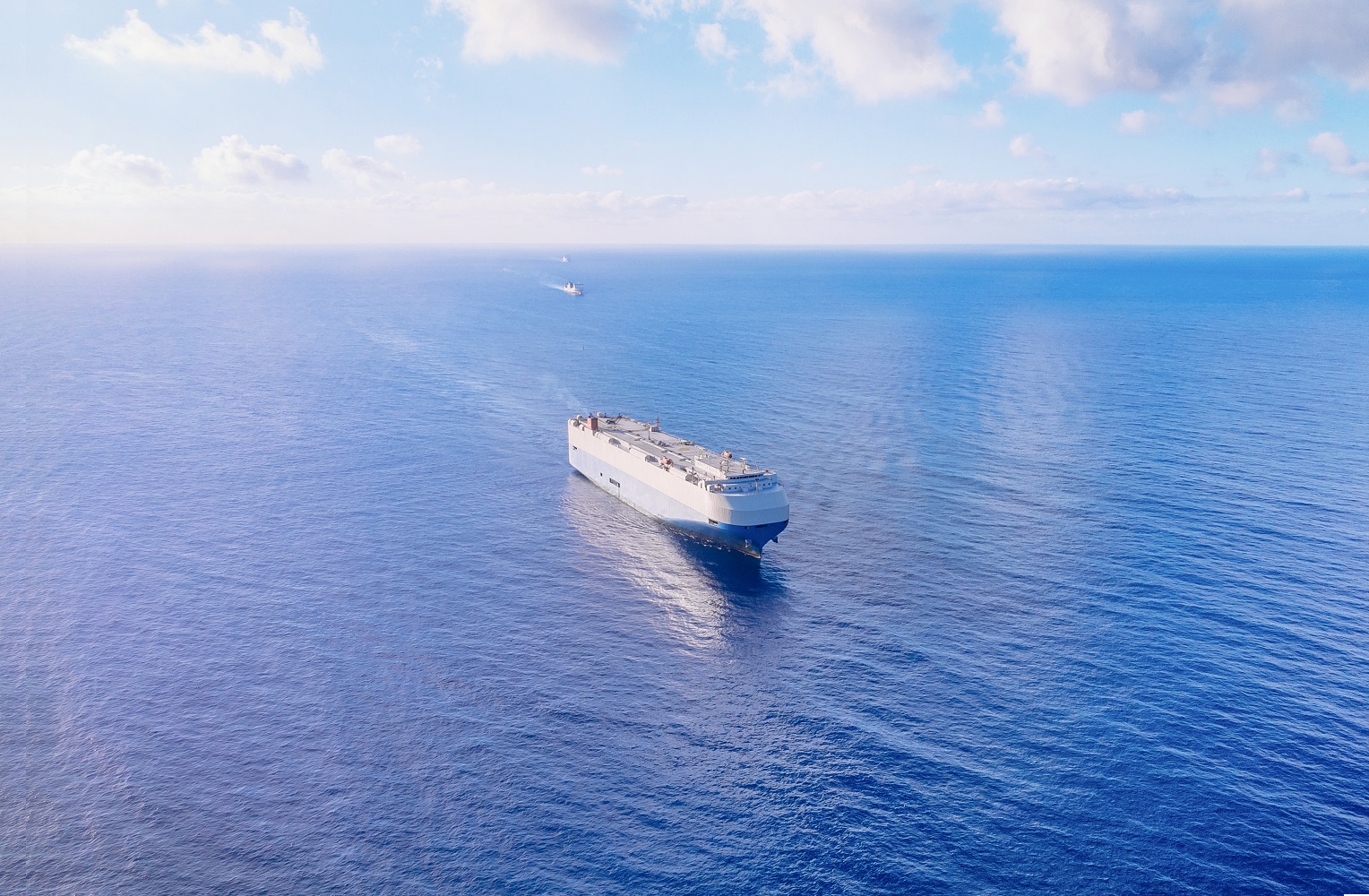 Inmarsat
Proven Technology
You can trust
Inmarsat: Advanced satellite technology
Inmarsat has been powering global connectivity for over four decades. They deliver world leading, innovative, advanced and exceptionally reliable global, mobile communications across the world – in the air, at sea and on land - that are enabling a new generation of commercial, government and mission-critical services. Inmarsat is powering the digitalisation of the maritime industry, making operations more efficient and safer than ever before. Furthermore, Inmarsat is enabling the rapid expansion of the Internet of Things (IoT) and enabling the next wave of world-changing technologies that will underpin the connected society and help build a sustainable future.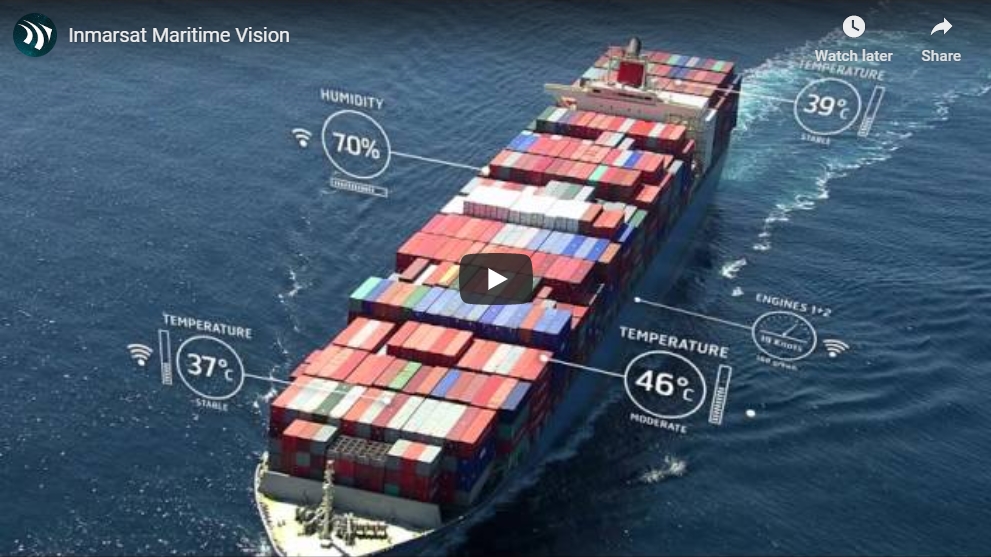 Network Video
Explore Inmarsat's network
A call home from the middle of the ocean, a lifeline when disaster strikes, a mission-critical ops report. Inmarsat's world-leading ELERA (L-band) and Global Xpress (Ka-band) satellite communication networks touch every aspect of life.
Intellian develop products for use on two of Inmarsat's networks; ELERA their L-band network and Global Xpress their Ka-band network.
The ELERA L-band product range consists of Fleet One, FB250 and FB500. The new FB Series have been engineered as a stand-alone primary communications terminal or to perfectly complement Intellian's highly successful GXNX series of Ka-band antennas, creating the most innovative Fleet Xpress (FX) product offering on the market.
Intellian NX Series GX Terminals deliver the high data speeds enabled by the Inmarsat Global Xpress Ka- band network. They are the world's most deployed GX terminals, providing a futureproof, unrivalled performance and reliable solution to support increasing data demands for the maritime industry, across all sectors including commercial shipping, fishing, energy, government and yachting.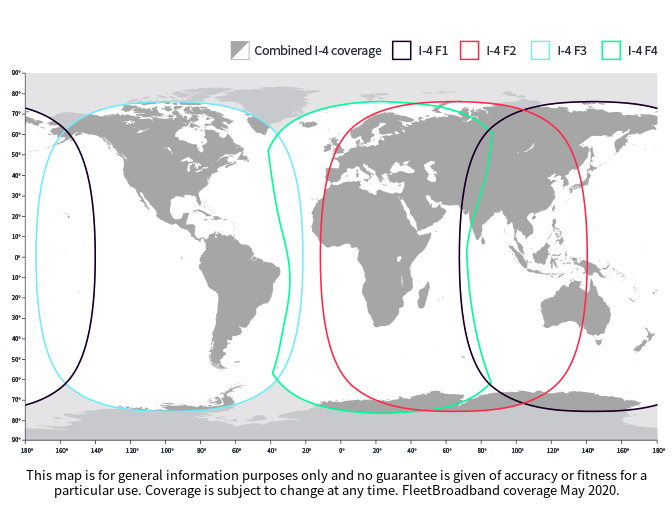 GX Ka-band network
Global Xpress (GX), operating in the Ka-band, is the first high-speed mobile broadband network to seamlessly span the world. Inmarsat's market-leading service delivers the high bandwidth and reliability that customers demand.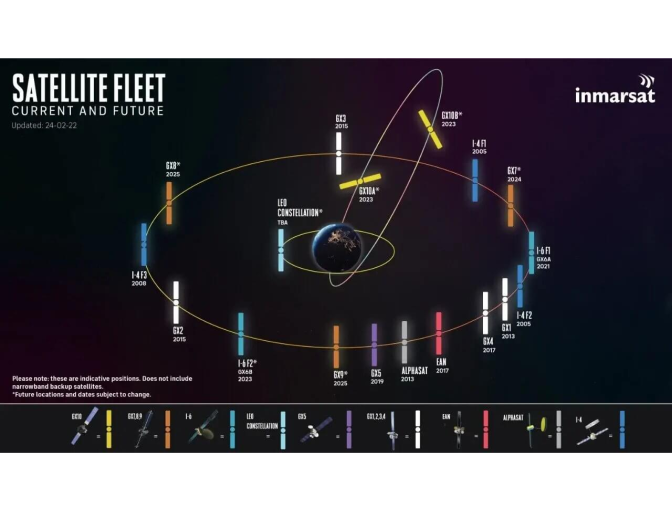 GX network redundancy
Consisting of seven satellites to date, with another five being launched between 2023 - 202 4, Inmarsat have network redundancy and layers of capacity. Two of these new launches are multi-beam, high-throughput payloads – GX10A and GX10B – which will operate in Highly Elliptical Orbits (HEO), ensuring continuous coverage and featuring the ability to direct capacity in real-time to the areas of highest demand in the Arctic region.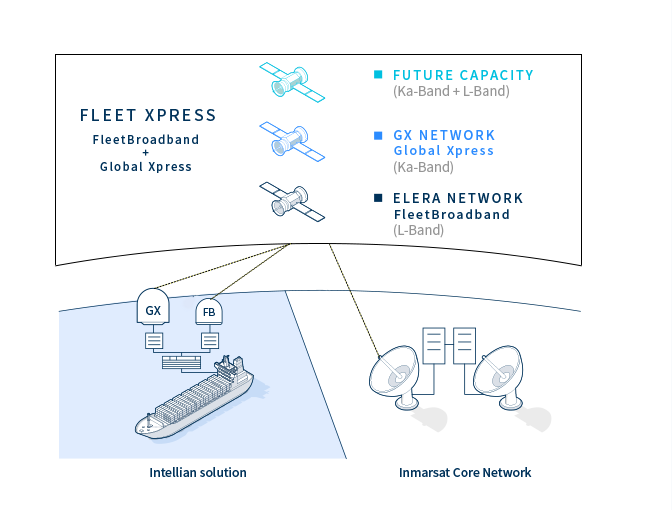 ELERA - springboard for innovation
ELERA is Inmarsat's L-band network, enabling the next generation of pioneering technologies that will connect and sustain our world – from autonomous transport and UAVs, to IoT, ocean monitoring and supporting greener energy, ELERA is a springboard for innovation.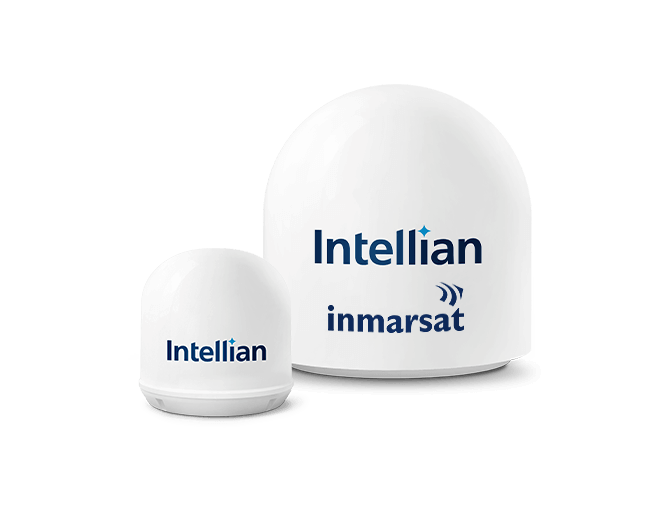 ELERA – safety services
Every day, Inmarsat's long-trusted safety service is the cornerstone of the Global Maritime Distress and Safety System (GMDSS) that help keep millions of seafarers safe with unrivalled satellite and ground network availability of 99.9%.
Markets supported with seamless connectivity
Intellian's ELERA L-band and GX Ka-band antennas are the hardware units provided to customers to enable the global service that Inmarsat's networks provide.
Explore our Markets
We're here to help
Need satellite communications for your vessel?
Our knowledgeable team can help you find the best connectivity solution for your business.