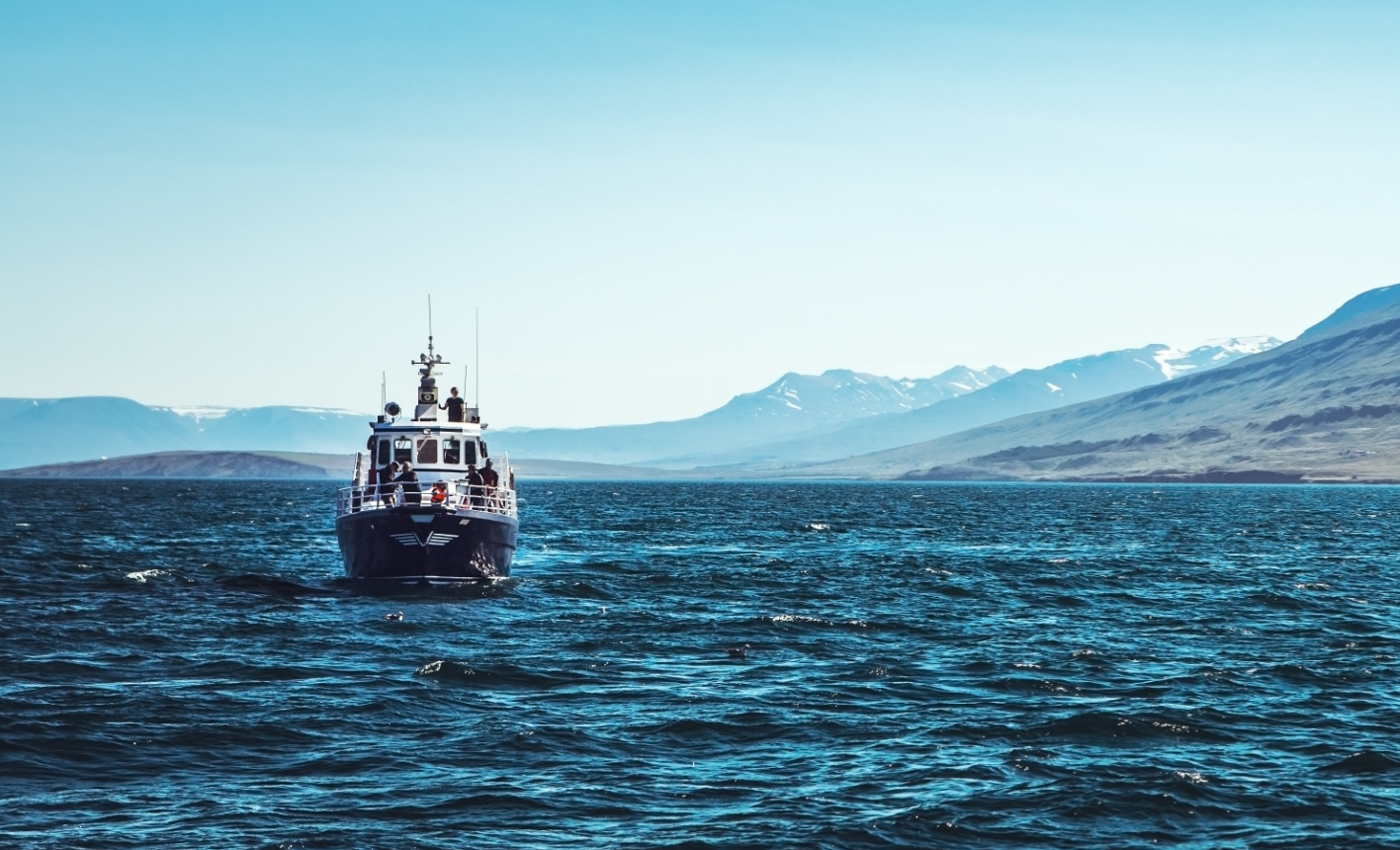 Inmarsat FleetBroadband Terminals
Proven Technology
You can trust
Inmarsat FleetBroadband Terminals
Intellian FleetBroadband Terminals
Compact L-band satellite communication terminals for use on the Inmarsat FleetBroadband network, ELERA. Intellian Fleet One and FB250 FleetBroadband terminals can be used as standalone and as a backup for VSAT out of band management. These compact systems ensure reliable, voice calling and internet connectivity.
In addition, they ensure distress signals get through to an MRCC (Maritime Rescue Coordination Center), as a GMDSS (Global Maritime Distress and Safety Service) solution for non-SOLAS vessels.
Seamless connectivity with unlimited L-band Service
Intellian uses feature-rich voice and data communication terminals that use the Inmarsat GEO L-band network for reliable communication at sea.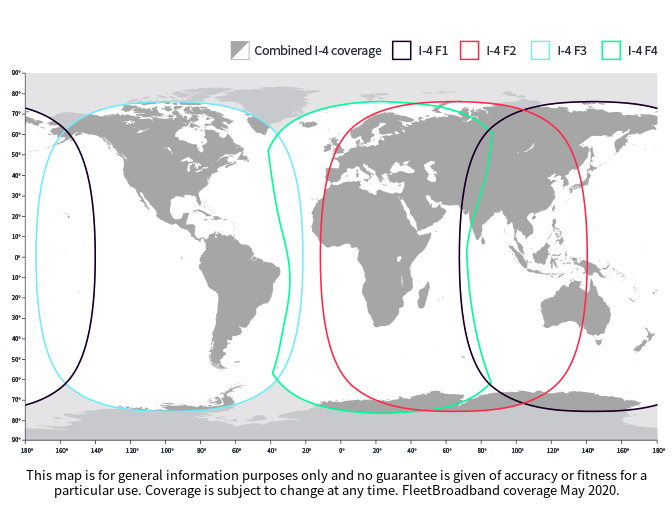 Stay connected with global coverage
Connects to the I-4 fleet of Inmarsat's L-band satellites for near global coverage
Will also connect to the new I-6 Inmarsat satellites once available
High-quality access to internet/intranets and email, with simultaneous voice and data
Reliable backup for out of band management of VSAT systems
FB250 used as part of the Fleet Xpress solution when combined with an Intellian GX system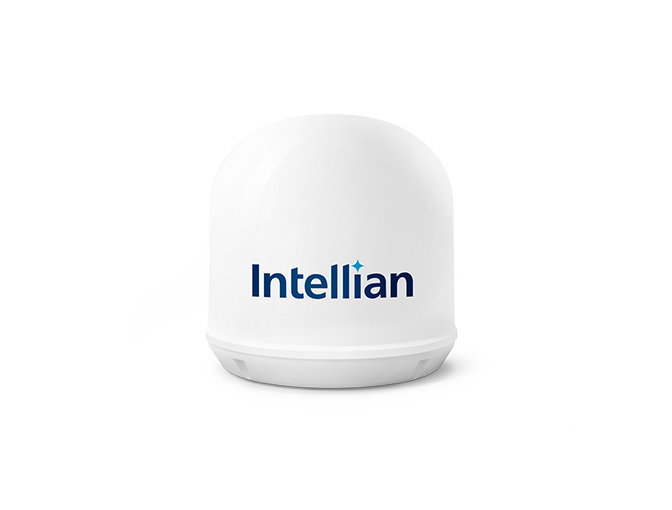 Compact and reliable terminal design
Compact FleetBroadband maritime terminal offering increased connectivity speeds
Built-in Inmarsat BRM module
Efficient two axis patch array terminal
Unlimited azimuth range
Ethernet over coax
GNSS terminal
Common bolt mounting pattern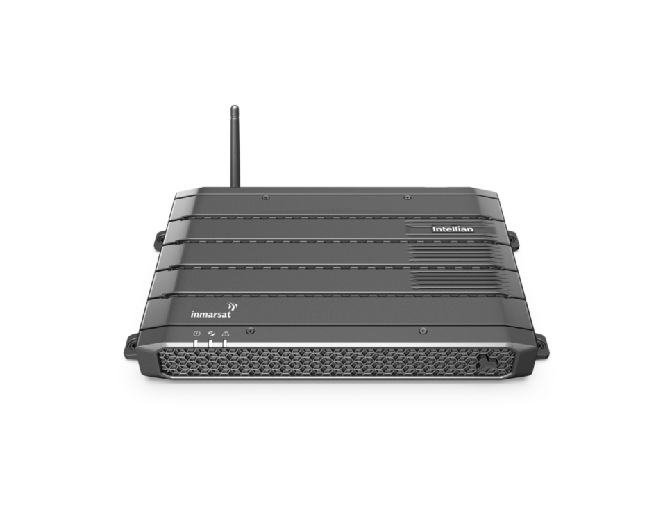 Compact and lightweight BDU
Common design platform (Fleet One, FB250)
PoE equipped ethernet ports for VoIP phone connections
Soft PABX supports up to 16 voice devices
WAN port for 3G/LTE service connection (FB250 only)
Cyber Secure with built-in firewall, MAC filtering and user access management
Wi-Fi 802.11 b/g for easy device connection
Rack mount versions available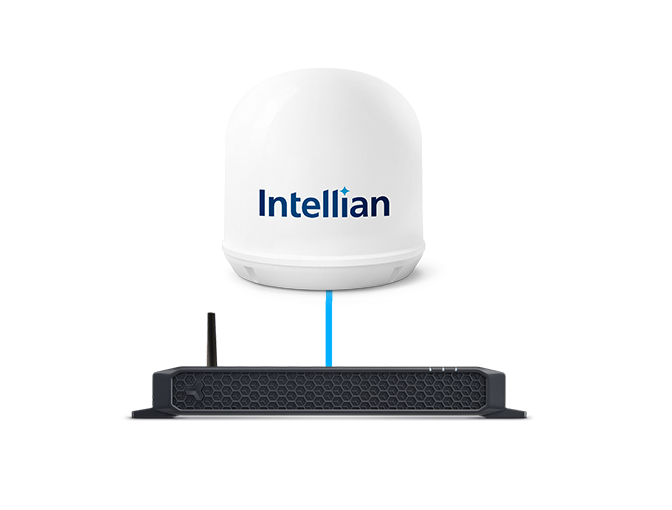 Simple and easy installation
Compact lightweight design for simple and quick installation
Single terminal coax cable
No RF calibration required
Familiar Aptus management software Web GUI
Quick firmware upgrade 
Web & REST API 
Web Server accessible via Wi-Fi connection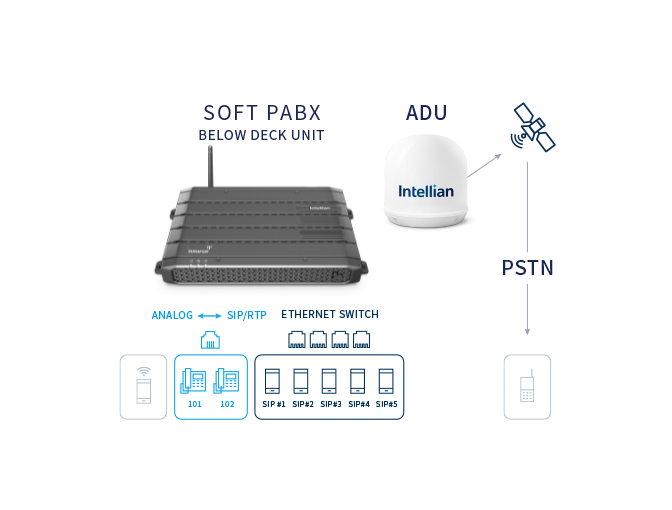 High quality voice calling
The new terminals provide high quality digital voice and SMS using VoIP, analog phones or SIP phones for reliable voice communication.
VoIP Phones with PoE (Power over Ethernet) 
Legacy analog POTS phones supported
Smartphone voice application (available from Android, iOS App store)
Multiple voice codecs supported for VoIP Phones (G711, G722, G723, G729, GSM)
Soft PABX supporting up to 16 SIP phones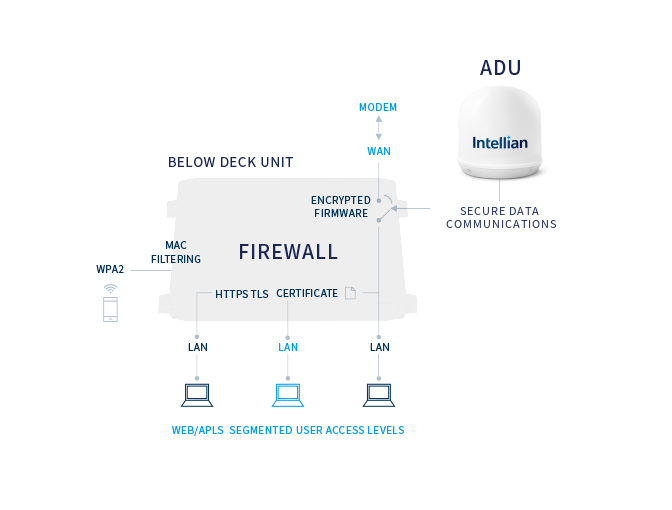 Reliable data connectivity
Enhanced cyber security
Firewall, MAC filtering
HTTPS, TLS certificate
Segmented user access management
Secure data communications/firmware encryption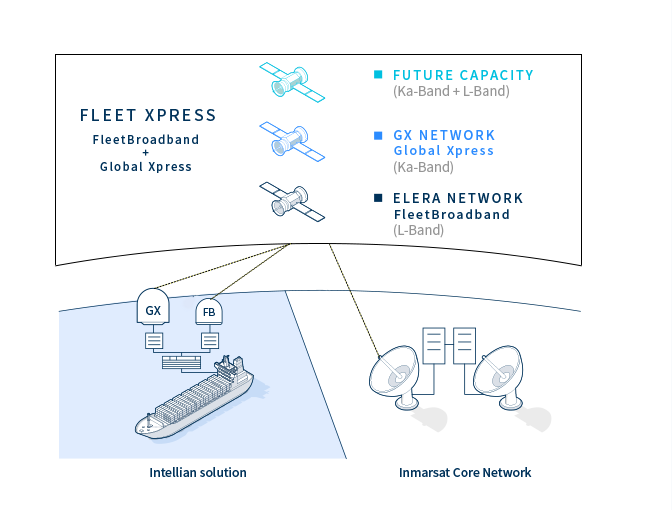 What is Fleet Xpress Service?
Inmarsat's Fleet Xpress combines the high data speeds of the award-winning Global Xpress Ka-band network with the proven reliability of the L-band network, ELERA, to offer unrivalled speed, continuous connectivity, and guaranteed performance for true global mobility.
The new FB250 has been engineered to perfectly complement Intellian's highly successful GXNX series of Ka-band terminals, creating the most innovative FX product offering on the market.
Markets supported with seamless connectivity
The Intellian FleetBroadband Terminals have been developed to offer product solutions to suit all customer needs and demands across the Maritime industry. Vessel sizes and communication needs are varied and the Intellian FleetBroadband products easily meet these unique demands.
We're here to help
Need satellite communications for your vessel?
Our knowledgeable team can help you find the best connectivity solution for your business.