t240CK
WorldView Antennas for Global Performance
2.4m reflector sized antenna which offers simultaneous C-band and Ku-band reception
The t240CK is the world's first antenna capable of receiving both HD and SD satellite TV services on C-band and Ku-band simultaneously from the same satellite. Intellian's multi-band and multi-polarization WorldView LNB enables users to seamlessly tune in to any satellite TV service around the globe by simply pushing a button each time the vessel crosses into a different satellite service region.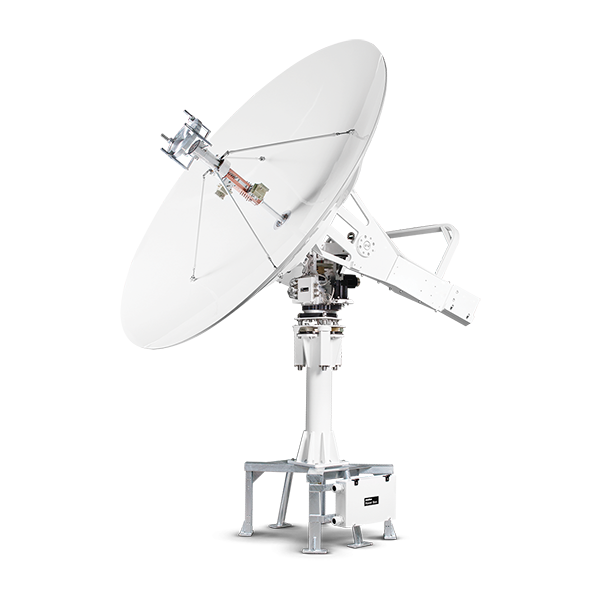 Dual Band Reception 
Simultaneous C-band and Ku-band TV Reception from a single antenna where available.

Hands-Free WorldView LNB 
WorldView LNB for global operation with any satellite TV provider. 

Remotely Accessible Antenna Control Unit 
Networkable with any onboard, Intellian communications system
Remotely accessible and upgradable via the Aptus Web interface

FiberLink Ready
The Intellian FiberLink module connects the antenna to the below deck units with a single, lossless fiber optic cable, greatly simplifying shipboard installation. Ideal on larger vessels.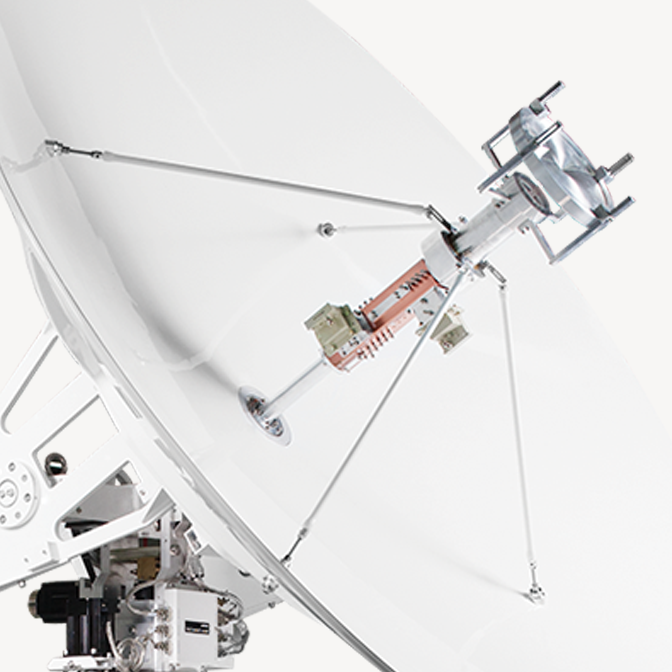 Global Leader 
World's first antenna capable of receiving satellite TV services on C-band and Ku-band simultaneously  
Intellian's multi-band and multi-polarization WorldView LNB 
Seamlessly tune into any satellite TV service around the globe with the press of a button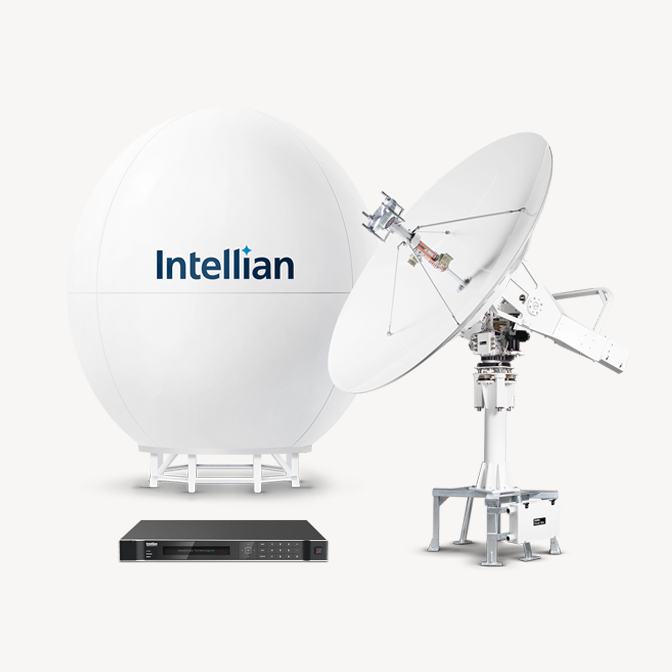 Fiber Ready 
Intellian FiberLink module can be used for long cable run installation environments 
Enables a single fiber cable connection from the antenna to the below deck units  
Fiber optic cable can be run up to 2km without signal loss, greatly simplifying shipboard installation 
Radome Dimension
330 cm x 352 cm (130" x 139")
Reflector Diameter
240cm (94.5")
Antenna Weight
630 kg (1,389 lbs)
Min EIRP
C-band: 31 dBW Ku-band: 35 dBW
Elevation Range
-15˚ to +120˚
Polarization
C-band: Linear or Circular Ku-band: Linear & Circular