Intellian's C700 Iridium Certus terminal enables faultless communications for transatlantic rowers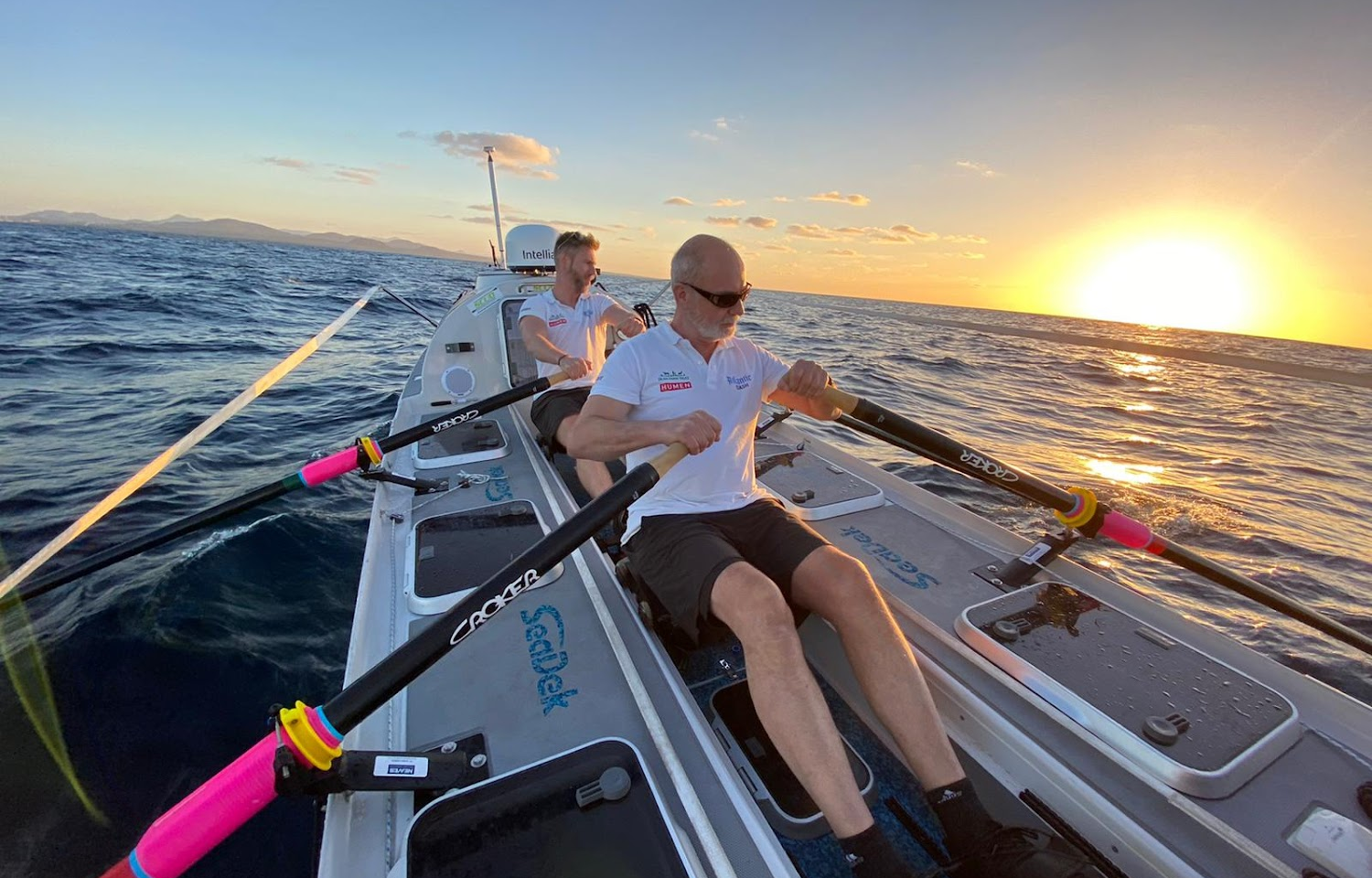 Customer: Monkey Fist Adventures
Market Sector: Adventure
Robust, seamless connectivity, ability to transfer video and live streaming 
Challenges
Maintaining connectivity given low boat height
Antenna regularly hit by waves and sea spray
Maintaining connectivity anywhere in the Atlantic, in any conditions
High-quality connectivity required for live-streaming and video transfer
Failsafe communications required for phone calls, weather information, etc.
Monkey Fist Adventures was founded by Billy Taylor as a resource to help and encourage people with a thirst for travel and adventure to communicate with each other, providing individuals and teams with the information they need to get their projects off the ground. As the skipper of the Monkey Fist rowing team, Billy and his crew have returned from a successful 'Atlantic Dash' – a row across the Atlantic Ocean, from Lanzarote to Antigua, spanning 3,200NM over the course of 51 days. Their only means of communication with the outside world was an Intellian C700 Iridium Certus maritime terminal, with a satellite phone for backup.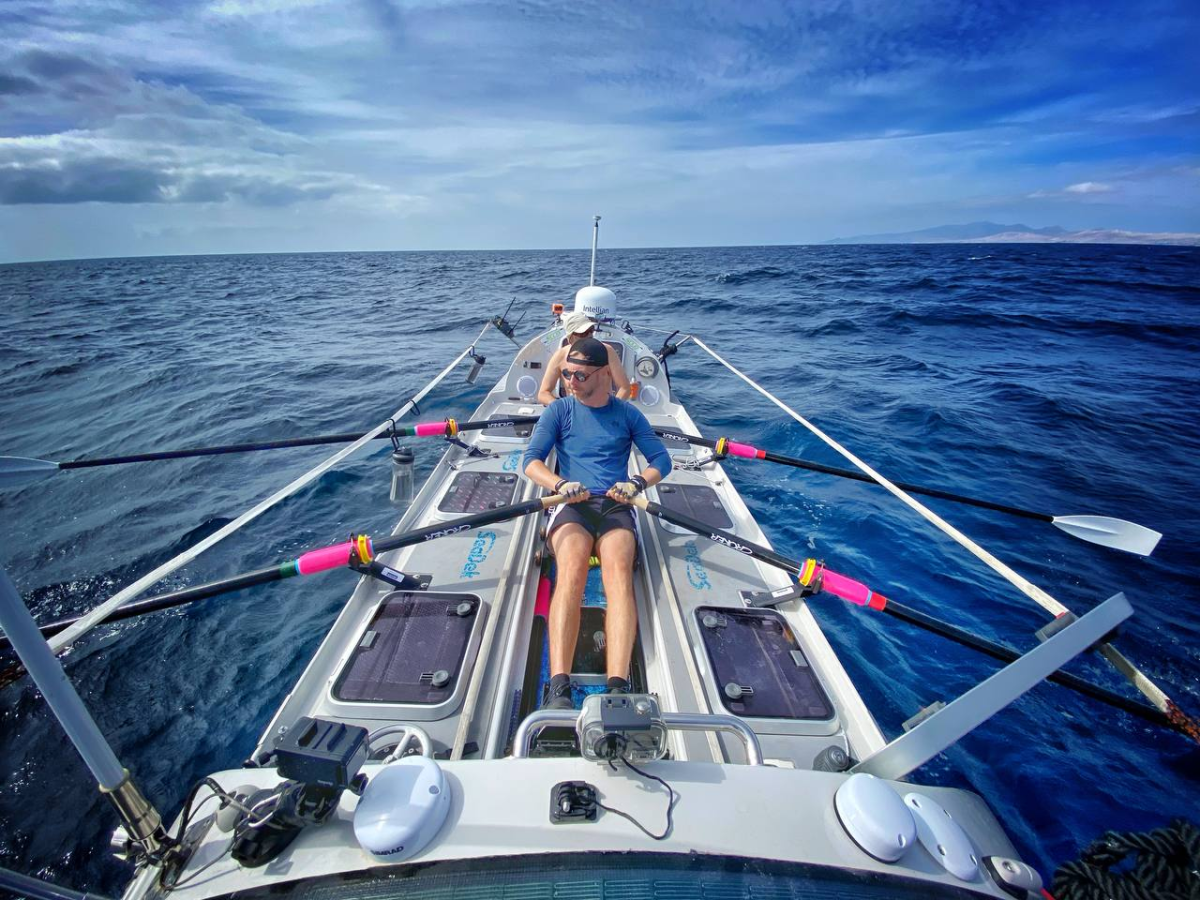 Reliable connectivity is essential, as Billy observes, given the unique series of challenges the Atlantic Dash presents. "The whole reason behind this row was to raise awareness of mental health, to destigmatize it and raise money for a mental health charity," he says, "so there was a big social media buildup beforehand about our preparations and training. When you're actually out on the water for 51 days, if you don't have a way of continuing that social media engagement almost in real-time on a daily basis, it's very difficult to put into words what you're going throughout there."
Billy adds that their small 29ft boat, much like a yacht, was 'almost controlled by the weather', so it was essential to ensure constant access to weather apps. The crew needed up-to-the-minute weather routing data to make the best of whatever weather patterns or systems were out there on the ocean. Billy stresses that the harshness of the environment combined with the compact dimensions of the boat placed exceptional demands on the antenna hardware. "We don't have a lot of displacement on the boat," he explains, "so that means we're doing whatever the surface of the water is doing. We were pitching and rolling an awful lot, so you'd expect to lose connectivity every now and again" but that didn't happen.
"The other thing is that because we were so close to the water, the C700 antenna dome got very wet on occasions," he continues, "but there were no issues with it at all."
The technical challenges are matched every step of the way with the physical ones. "You're never more than 1m away from anyone at any one time," Billy points out. "There's a lack of privacy and it's a pressure-cooker environment, so it can get a little bit tense at times, especially when you're hungry and tired." Each crew member worked on a two-hours-on, two-hours-off basis: during their two hours off, they have to prepare their food, eat it, sort out their wet-weather gear and attend to navigational admin, with the result that it's almost impossible to get more than 90 minutes' sleep at a time.The need therefore to communicate with loved ones back home goes without saying. "If you're feeling low and it's something you feel you can't share with the rest of the crew, and you just want to have a connection with your loved ones back home, you need to do that in real time," Billy says.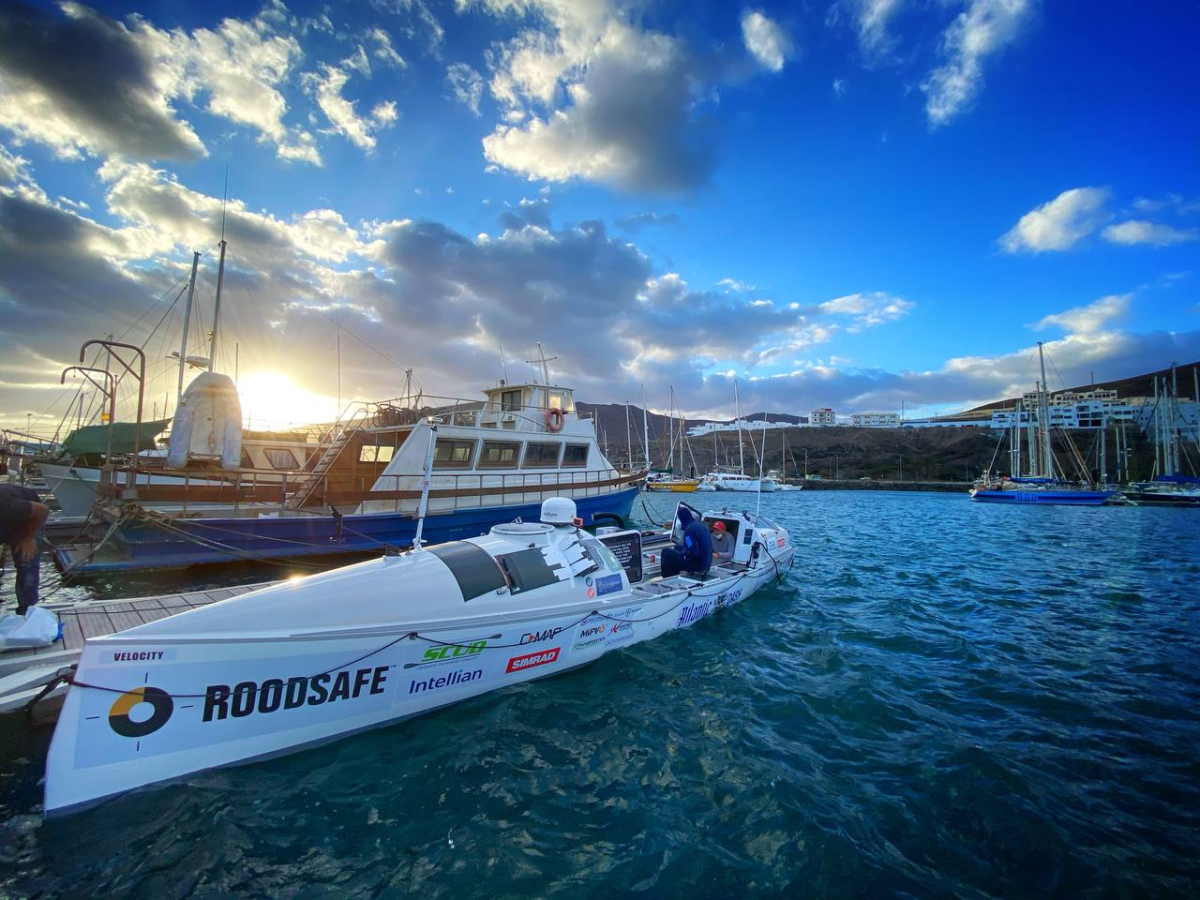 Solutions
AptusLX commissioning and setup
Monkey Fist's decision to install an Intellian C700 Iridium Certus maritime terminal on the boat for the Atlantic Dash paid real dividends. Its best-in-class RF performance, delivering uplink speeds of 352kbps and downlink speeds of 704kbps as standard, contributed significantly to this choice. A similarly persuasive aspect was the low-elevation-angle RF efficiency provided by its 12-patch phased array antenna technology. Meanwhile, ease of installation and usage also factored into the selection, as Billy recalls. "Just turn it on and away you go! It never dropped out, and it's literally just flicking a switch. It runs off the boat's 12V system: we have solar panels on the fore and aft cabin. It normally takes about 30 seconds for everything to boot up: there's a very simple traffic-light system on the boat, so when you get your connectivity it turns green, and that's it."
Billy also praises its silence in use, as a solid-state antenna featuring no moving parts. "We've used stuff before where the antenna makes a really loud noise, and when you've got a very small cabin that can be terribly frustrating, especially when you're trying to sleep because it's your two hours off. We didn't have to realign it: we didn't have to do anything with it at all."
Benefits
Flawless reliability gives peace of mind to crew

Easy installation and setup

Best-in-class uplink and downlink speeds

Best-in-class low-elevation-angle RF efficiency

Supports up to three high-quality, low-latency phone lines simultaneously
The C700 terminal's flawless performance, in tandem with the robust signal produced by the low-earth-orbit L-band Iridium Certus network, provided the Monkey Fist crew with the ability to communicate and transfer exceptionally high-quality video footage from anywhere in the Atlantic. With multiple Iridium Certus satellites in view at any moment, the C700 scans the sky five times a second to locate the strongest signals and automatically switches between them. With a negative look angle exceeding competing terminals by 15°, it can also handle even the most extreme pitching and rolling on a small vessel of this nature.
"The video quality is great," Billy says. "We used a platform called Learn Live, with video streamed directly into classrooms so we could talk to the kids there as well as generate content for social media and so on. Being able to do that with the C700 and Iridium Certus puts this package head and shoulders above anyone else for the project."
Solution Partner: Iridium
Contact Us
For further detailed information on the Intellian products and solutions shown here, please submit your request using this convenient form.